Spain switch a potential career platform - Chloe Wilcox
Last updated on .From the section Olympics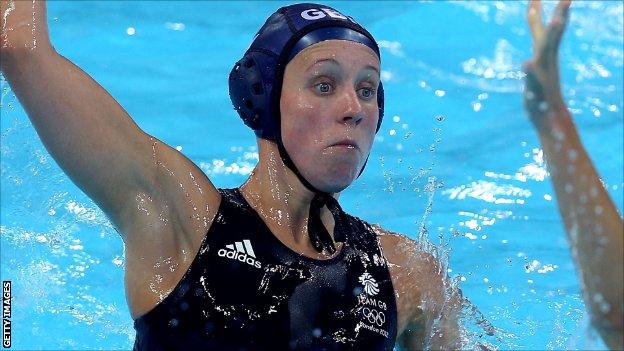 Cumbrian water polo player Chloe Wilcox believes her move to Barcelona-based club Mataro could be a gateway to further international opportunities.
Wilcox, 25, was part of the Team GB womens squad at the 2012 Olympics and scored seven goals in six games to seal a switch to Spain.
"I might spend a couple of years out there," Wilcox told BBC Radio Cumbria.
"But I might also look at other leagues. There are good leagues in Italy, Greece or even Australia."
Although the womens squad failed to win a game at the London Games, Wilcox has received a positive reception in the community and was a special guest at Penrith's Northern League derby with Celtic Nation.
"I came to watch last season as I know one of the lads who lives in Reagill as well," Wilcox said.
"It was a pleasure to be asked to come to watch the game and go on at half-time as a local sports star. Everyone that knows me knows where I'm from.
"It's nice to have the support from Cumbria. There were so many people on Twitter and Facebook sending me messages saying 'you're doing us proud'.
"It was hard because we weren't getting the results we wanted, but now that I've come back and seen everyone - and how positive they've been - it's brilliant."
Reporting by BBC Kick Off reporter Kenny Crawford.