UK Sport reveals new three-year elite coaching programme
Last updated on .From the section Olympics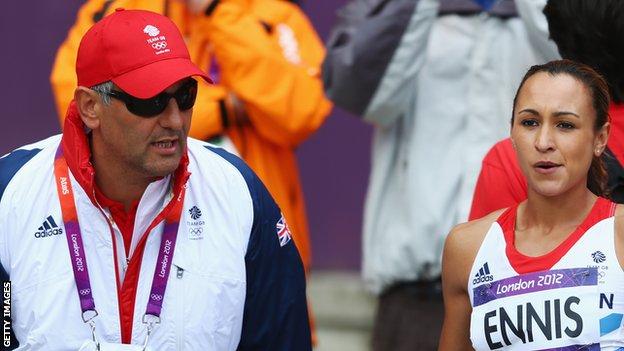 UK Sport has unveiled a new three-year elite coaching programme that will help support up to 12 people in the run-up to the Rio Olympics in 2016.
The £20,000 per person, per year scheme aims to turn those selected into future leaders in their disciplines.
"Our aim is to take British coaching from world class to world leading," said head of coaching, Graham Taylor.
Despite GB's third place in the London 2012 medal table, a report flagged coaching as an area for improvement.
The new money will pay the development costs for those selected, with their wages still being provided by each individual sport's national governing body. In addition, a move to significantly increase funding of elite coaching for the next cycle will be considered by UK Sport's board in December.
Taylor continued: "London proved testament to the existing quality of coaches within the UK yet we know there is more that can be achieved.
"With the launch of the Elite Programme, we now have a clear career development pathway for high-performance coaches working in British sport."
After Great Britain managed a London 2012 medal haul that included 29 golds, 17 silvers and 19 bronzes, Prime Minister David Cameron promised to maintain UK Sport's annual budget of £125m per year for the next four years in a bid to continue the success.
UK Sport - the overarching body that decides how government cash is divided between each Olympic sport - assisted more than 200 coaches in their professional development over the past eight years, 50 of whom worked with athletes who secured 32 medals at this summer's Olympics and Paralympics.
GB Rowing team performance director, David Tanner, said: "Top-quality coaching has been a cornerstone of our successful performance programme.
"We have not only ensured continuity of excellence from our top guns led by our two senior coaches, Jurgen Grobler and Paul Thompson, but we have striven to recruit and develop coaching talent across the board.
"I am sure that UK Sport's world-class coaching programmes will help sports like ours and others to nurture the next crop of coaches who will become a vital part of any team's success."