Olympics: Istanbul, Tokyo and Madrid submit 2020 bid files
Last updated on .From the section Olympics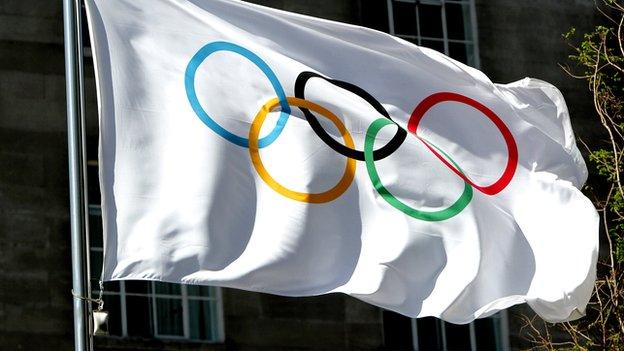 Istanbul, Tokyo and Madrid have handed over their bid files to host the 2020 Olympics and Paralympics to the International Olympic Committee.
IOC members will make a decision on who will host the games by secret ballot in Buenos Aires in September.
The bid documents, which run to several hundred pages, reveal plans for all key areas for hosting the Games including venues, budgets and security.
The files are to be made public by the bid cities on Tuesday.
The IOC's evaluation commission, led by Britain's Craig Reedie, will visit the cities in March and prepare a report for members in June.
The 15-member executive board, headed by IOC president Jacques Rogge, chose the three finalists after examining a technical evaluation report compiled by a panel of Olympic experts in May 2012.
They decided to drop Qatar's Doha and Azerbaijan's Baku from the shortlist.
Japan's Tokyo hosted the Olympics in 1964, while neither Istanbul in Turkey nor Spain's Madrid have held the Games.
Madrid is bidding for a third consecutive time, Tokyo a second time in a row and Istanbul a fifth time overall.
Italian capital Rome pulled out of the running in February 2012 because of the country's efforts to head off a debt crisis.
Brazil's Rio de Janeiro will stage the 2016 Olympics and Paralympics.