GB athletes are 'standing up' for women's sport - Wellington
By Chris Osborne
BBC East Sport
Last updated on .From the section Olympics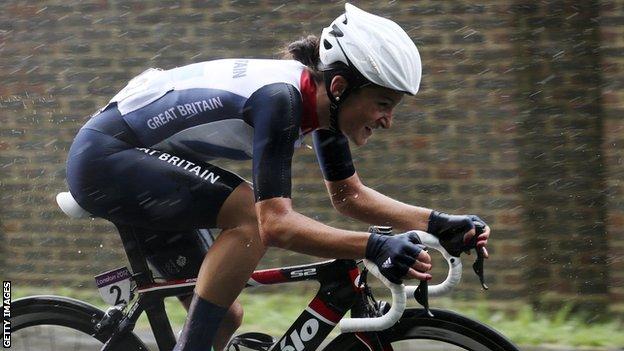 Triathlon legend Chrissie Wellington has said Britain's female Olympians are putting women's sport "on the map", 12 months after London 2012.
A BBC Sport survey has found that just 10% of women say the Olympics inspired them to become more active.
"People like Emma Pooley, Lizzie Armitstead, Kath Grainger and Anna Watkins are standing up and being heard," Wellington told BBC East Sport.
"They are championing the issues that are important to them."
She added: "It's putting women's sport on the map."
Grainger and Watkins won double sculls rowing gold at London 2012, while Armitstead took road race silver in the cycling and Pooley is a former time trial world champion.
They are among female athletes attempting to raise the profile of women's sports and in turn increase female participation.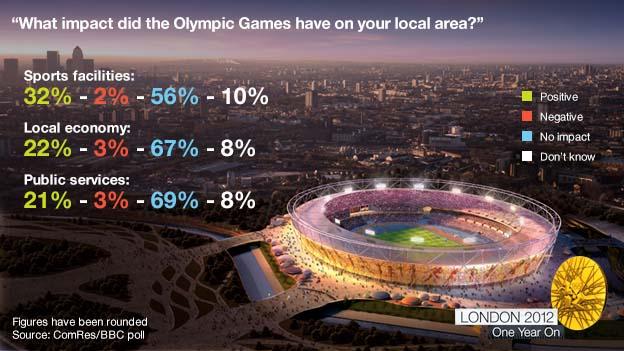 A Sport England survey in April showed that 30.5% of women participate in sport once a week, a rise of 489,100 compared to two years earlier.
"Change had to take place and on a variety of different levels," said Norfolk's Wellington, who as a four-time ironman world champion.
"I still open newspapers and it's predominantly male sports with one article on a female sports person. The media can continue along its positive trend to further improve things.
"National governing bodies have a role in packaging their sports more effectively. The bodies and athletes need to make sure they provide the media with the copy.
"But we as athletes have a role to play in making sure we are effective spokespeople."
Wellington, 36, believes introducing girls to sport at a young age is key to improving future participation.
The former athlete is helping to introduce free runs around the country for youngsters as part of Park Run and will go to "many lengths to attract as many girls to these events as boys".
"I went back to my high school in Norfolk and the head teacher said there had been an increase in girls doing sport," she added.
"What they're seeing is a growth in a wide range of sports, not necessarily mainstream sports. Things like ultimate frisbee, trampolining, martial arts and women's football.
"Girls are seeing more opportunities and realising they don't only need to play netball and hockey."