NI people think Olympics worthwhile
Last updated on .From the section Olympics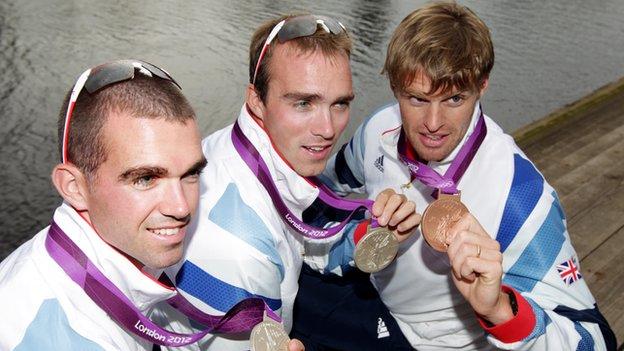 People in Northern Ireland believe the Olympics were a worthwhile investment and would like to see the Games return to the UK, a telephone poll suggests.
However, the majority of the 94 respondents said they had not become more active in their lifestyles as a result of the 2012 Games in London.
Only 13% felt they had increased their physical exercise.
Almost half of those questioned said sports facilities in Northern Ireland had not improved post-Olympics.
The poll showed that the 39% felt the Games had had a positive impact on local facilities with 3% reporting a negative impact.
Most people felt the Olympics had done nothing for the local economy - just 28% saying they had been beneficial.
Similarly, 61% believed the Games had no impact on public services in the region.
Northern Ireland was the only part of the United Kingdom which did not host any Olympic events.
However, several teams set up training camps in Northern Ireland, including China's gold medal winning gymnasts and the Cuban boxers.
The torch relay travelled around Northern Ireland for five days from 3-7 June and also visited Dublin.
A 50-metre swimming pool in Bangor, County Down, was built with government funding as a result of London being awarded the Games.
The success of NI competitors at London 2012 led to more public money going to some boxing and rowing clubs.
Last summer the NI sports minister Caral Ni Chuilin pledged £3m grant aid for amateur boxing.
Coleraine's rowing brothers Richard and Peter Chambers won silver at Eton Dorney last summer with Alan Campbell, another product of the Bann club, taking a bronze.
Boxers Paddy Barnes and Michael Conlan came home with bronze medals.
In the Paralympics, there were a number of medal successes by competitors from Northern Ireland, including runners Jason Smyth and Michael McKillop who each won two gold medals.