Wada revokes status of World Cup & Olympic anti-doping lab
Last updated on .From the section Olympics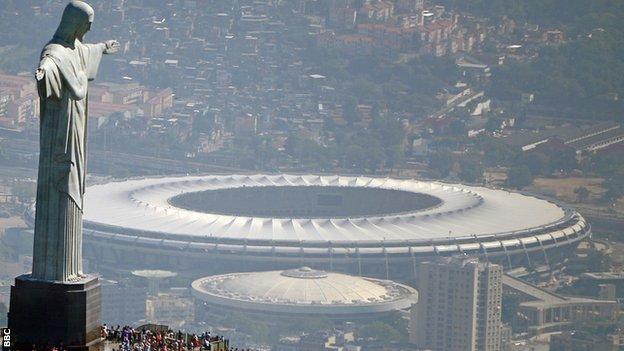 The Rio anti-doping laboratory which was to be used for the 2014 World Cup and 2016 Olympics in Brazil has had its right to test samples revoked.
The World Anti Doping Agency (Wada) suspended the laboratory for a second time in August and will revoke its status on 25 September for failing to meet international standards.
The lab can appeal to the Court of Arbitration for Sport within 21 days.
It can re-apply for accreditation and seek "fast track" process from Wada.
Organisers of the 2014 World Cup and 2016 Olympic Games had planned on using the centre to test samples from all athletes.
But the decision to revoke the accreditation was taken by Wada's executive committee following a thorough review of the status of the laboratory, which is also known as Ladetec.
Wada cited "non-compliance with the International Standard for Laboratories and the related technical documents" as the reason for their decision.
A suspension on testing was imposed on 8 August for repeated failure to comply with international standards, before the decision to stop the centre's testing in its entirety.
Exactly how the laboratory has failed in its work is unknown, but it is not the first time Wada has punished the centre.
In January 2012, Ladetec was suspended from testing for nine months for falsely accusing a Brazilian beach volleyball player of doping.
The latest decision means the laboratory's testing licence will be removed just over nine months before the start of the World Cup.
Wada said in a statement: "The revocation will enter into force on 25 September, 2013 and means that the laboratory - which is currently suspended - will no longer be authorised to carry out the testing of doping control samples on behalf of Wada or any testing authority."
With the lab currently suspended from testing, the closest test centre to Rio is in Colombia.