Olympics: Wrestling federation receives official IOC warning
Last updated on .From the section Olympics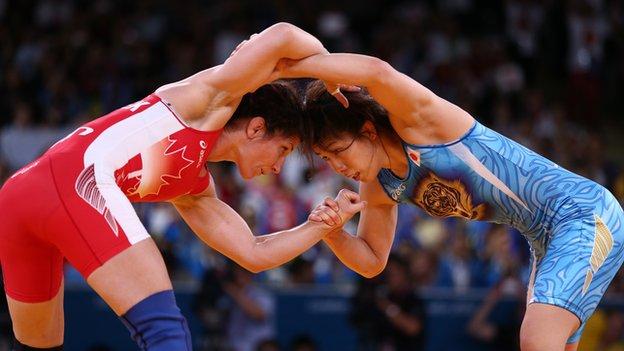 Wrestling's bid to be reinstated as an Olympic sport has been dealt a blow after its international federation was officially warned for breaching rules.
"An official warning was sent on Friday 30 August," an IOC letter to the three international federations stated.
"The matter is now considered closed."
It added: "It was recently brought to our attention that the wrestling federation and an organisation supporting them engaged in activities that were not in line with the 'Rules of Conduct for the international federations seeking inclusion in the Olympic programme'."
Wrestling is the front-runner to win the contest, which will be decided during the IOC's 125th session in Buenos Aires.
IOC members will also decide on Saturday which of Istanbul, Tokyo and Madrid will be the host city for the 2020 Olympics and Paralympics.