Rio 2016 Olympics: Team GB to be based in Belo Horizonte
Last updated on .From the section Olympics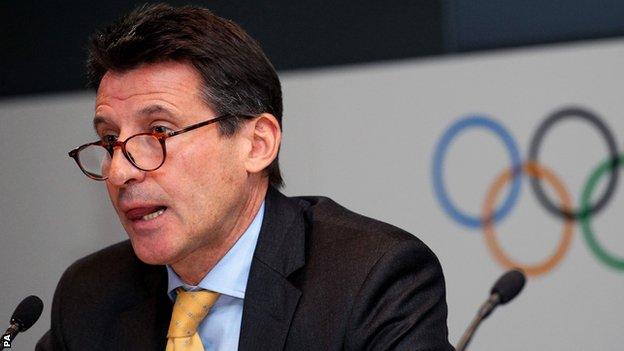 The British Olympic Association (BOA) has chosen Brazilian city Belo Horizonte as Team GB's training base for the 2016 Rio de Janeiro Games.
BOA chairman Lord Sebastian Coe signed an official Memorandum of Understanding which confirms athletes will make their final preparations in the city.
Lord Coe said: "We believe we have found the best possible environment for our athletes to prepare for the Rio 2016 Olympic Games."
The city is an hour's flight from Rio.
The Memorandum of Understanding includes a commitment to ensure a lasting legacy of international sporting events for the region.
Lord Coe added: "This is a very exciting day for Team GB and an important moment as we build the bridge from London 2012 to Rio 2016.
"A great deal of work has already gone in to get us to this stage of our planning for the Games and we are looking forward to a close working relationship with all of our local partners and friends in Belo Horizonte."
Team GB's official training base will be the multi-purpose Minas Tenis Club.
Mayor of Belo Horizonte Marcio Lacerda said: "This is a great moment for our city and we will ensure that every member of Team GB is welcomed with open arms and provided with the best facilities and support to help them prepare for the biggest moments of their sporting lives."
Belo Horizonte will also host six matches in next year's football World Cup.