IOC work with Fifa and IAAF to prevent corruption in sport
Last updated on .From the section Olympics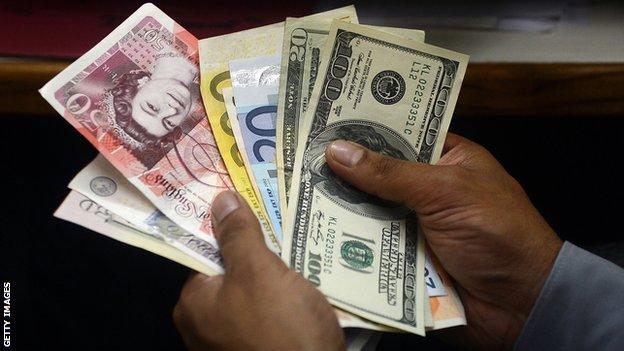 The International Olympic Committee (IOC) is setting up a special unit to stop illegal betting and match-fixing.
It follows a meeting in Switzerland which brought together figures from football's governing body Fifa, athletics body the IAAF and IOC bosses.
"This unit will work on risk prevention and the dissemination of information," said an IOC statement on Sunday.
"Rules will be based on examples from federations such as Fifa which has already applied severe sanctions."
Most sports currently have their own rules around such issues but the IOC's special unit is expected to recommend standard punishments across the board.
The Olympics is believed to have been largely unaffected by such problems, although four women's badminton doubles pairs from South Korea, China and Indonesia were disqualified from the London 2012 Games for deliberately playing to lose matches in order to secure a more favourable draw.
Athletes and officials are forbidden from betting on the Olympics and the IOC has been co-operating with legal bookmakers during the past few Games to monitor betting patterns for any suspect or unusual wagers.
Irish sailor Peter O'Leary escaped with a warning at the 2008 Beijing Games after placing two bets worth a total of 300 euros (£254) on a rival British boat to capture the gold medal in the Star class at odds of 12-1.