Medal targets set for 2014 from funded Olympic sports
Last updated on .From the section Olympics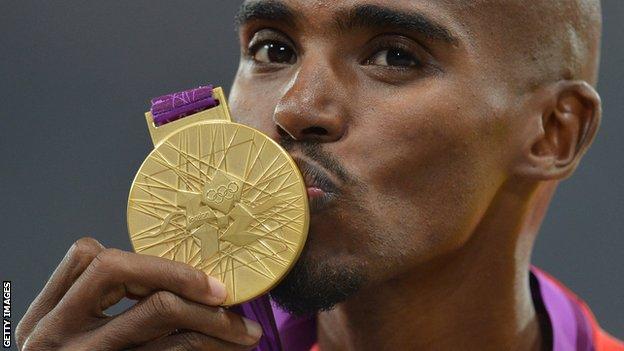 UK Sport has announced a target of between 90 and 120 medals from funded Olympic sports at key events in 2014.
The performance goals apply to various world championships and other high-profile competitions as part of preparations for the 2016 Rio Olympics.
Athletics has the largest target of 47 medals from the Commonwealth Games and European Championships combined.
Meanwhile, Paralympic sports are expected to land between 108 and 153 medals at their key events.
UK Sport, which determines how public funds raised via the National Lottery and taxation are allocated to elite-level sport, apportioned four-year funding for each discipline heading into Rio 2016 based on their performance at London 2012 and assesses annual targets.
Athletics was handed total funding of £26.8m - the third highest amount - in December 2012 and in 2013 made their minimum target of six medals at the Moscow World Championships with three gold and three bronze.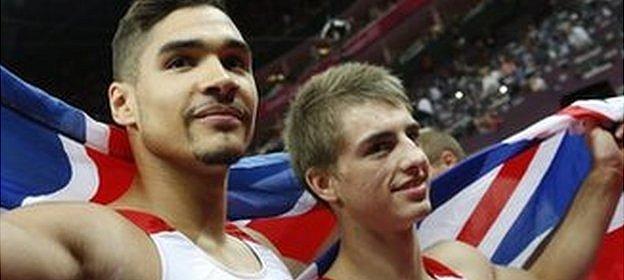 Rowing benefited from the largest funding award of £32.6m and after exceeding their maximum target of five medals at the 2013 World Championships in South Korea, it has been handed a goal of between three and six for the 2014 event in Amsterdam.
Cycling, which received the second largest funding of £30.6m, acquired two more medals than their maximum target of eight for 2013 and have the same six to eight goal for this year's World Championships.
At the other end of the scale, lesser funded sports such as weightlifting and fencing have been set targets of 45 Olympic qualification points and a place in the last eight, respectively.
A small number of sports, including taekwondo and powerlifting, have already contested their milestone events for this year; Great Britain earned a World Championship title at the IPC Powerlifting World Championships in April as Ali Jawad secured gold in the 59kg class and achieved a best ever haul at a European Taekwondo Championships back in May.