British basketball welcomes UK Sport public consultation
Last updated on .From the section Olympics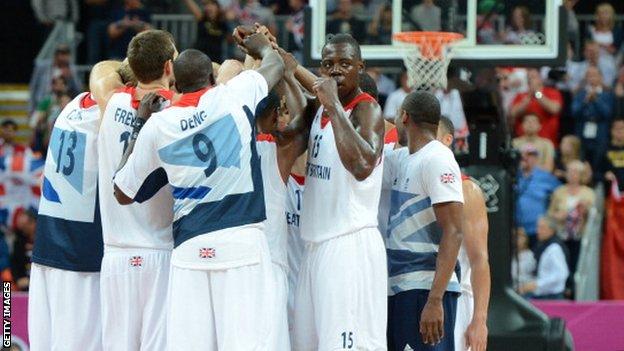 British Basketball has welcomed UK Sport's decision to launch a public consultation for the first time to decide its future funding strategy.
But they are "disappointed" it has taken two years to reach this point.
UK Sport told the BBC it would look to reconsider the "no-compromise" approach to medal-based funding.
But the British Basketball Union chairman Kevin Routledge said changes to team sport funding need to be in place before the Rio Games in 2016.
"While consulting goes on, there are talented youngsters not able to realise their potential," Routledge told BBC Sport.
"Clearly we very much welcome the announcement, but we are a little disappointed that it has taken two years to get to this stage, post London."
"We believe there is no need to do a long consultation, nor are we sure why implementation has to wait until post Rio."
Basketball is the second biggest team sport among 14-16 year olds in the UK, and is played by nearly 218,000 people each week.
But, between them, Britain's men's and women's teams managed only one win from 10 matches in London.
A bronze in the women's hockey competition was the only medal won in team sports by Team GB at the London 2012 Games.
And Routledge believes new funding proposals should consider team sports separately to those competed in by individuals.
"The current implementation is not effective for team sports," he said. "One bronze medal in a home Olympics in all team sports is hardly success.
Team sports at the Olympic Games

Basketball

Football

Water polo

Hockey

Handball

Volleyball
"Other countries like Canada have learned this already, and they fund team sports separately from individual sports. The experience is out there, if we look.
"We know the performance of teams can change relatively quickly - they are more than the sum of the parts - meaning any four- or eight-year projections are highly uncertain."
Some basketball players lived off as little as £15 a day in an attempt to continue competing full-time.
Basketball was among a number of Olympic disciplines to have their budgets cut by UK Sport after failing to reach medal targets for London 2012.
BBC Sport has spoken to some of the sports who may be affected by change of policy.
Table Tennis England statement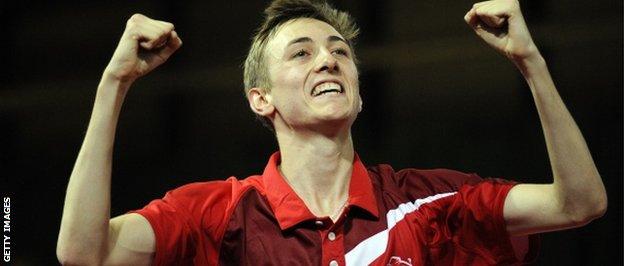 "Table Tennis England believes that funding for elite sport should not be determined entirely by the ability to win medals on the highest stage.
"Rather, it should recognise progress made towards that goal and also the ability of a sport to engage with current and potential players at all levels.
"Table tennis lost its UK Sport funding following the London 2012 Olympics because the sport was unable to deliver podium potential.
"Despite that, we have this year seen the most successful England team for many years, winning five medals at the Commonwealth Games, including an unprecedented clean sweep in the mixed doubles."
David Sparkes, British Swimming CEO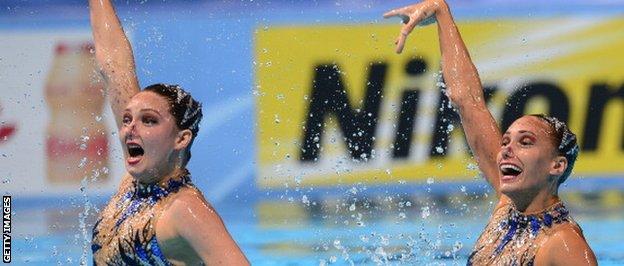 "I welcome that UK Sport are tackling this, but I would urge caution for them in changing their funding model.
"UK Sport should continue to fund sports that will deliver success. Inevitably some sports are going to lose funding because the perception is they cannot deliver success.
"But at the moment I have a situation with synchronised swimming where the sport has no funding, so it has been totally dismantled.
"There has been some interesting work in Canada, which acknowledges it takes longer to build a team than to work with individuals. There may be some merit in looking at that in more detail."
Chris McDermott, GB Handball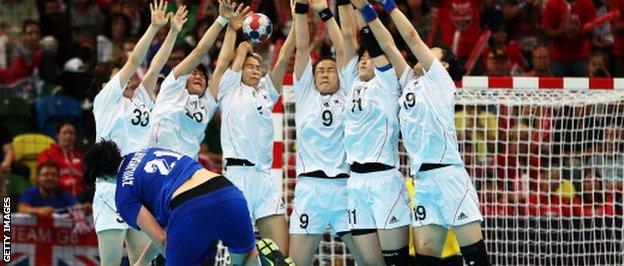 "We went from being a complete non-handballing nation to having a strong team with players in Europe's top leagues. And participation levels were improving rapidly.
"Late in 2012 we had all of our funding cut. We've lost some of our top prospects to other sports because of that two-year gap in funding, so it has had a long-term impact on handball here.
"I think UK Sport saying they will reconsider their approach is fantastic news for the development of the sport in the UK.
"It may be too late for the current generation of players, but it gives the next generation something to aspire to."