Olympic Games: Shake-up could see easier bidding & more sports
Last updated on .From the section Olympics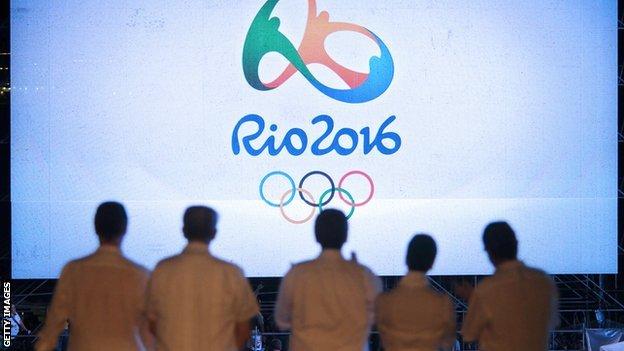 Bidding to host the Olympic Games is to be made cheaper and easier, the International Olympic Committee has said.
The IOC has put together a list of 40 recommendations designed to improve future Games.
They range from increasing the number of sports, to allowing events to be held outside the host country or city.
The IOC will vote on the proposals at a meeting in Monaco on 8 and 9 December.
Other recommendations include women making up 50% of the athletes taking part in the Games, and capping the number of athletes and coaches.
IOC president Thomas Bach said: "These 40 recommendations are like pieces of a jigsaw puzzle. When you put them together, a picture emerges that shows the IOC safeguarding the uniqueness of the Olympic Games and strengthening sport in society."
The recommendation on reducing bidding costs includes cutting the number of presentations potential hosts will be allowed to make, as well as a financial contribution from the IOC.