Will it be third time lucky for Doha's Olympic dream?

Last updated on .From the section Olympics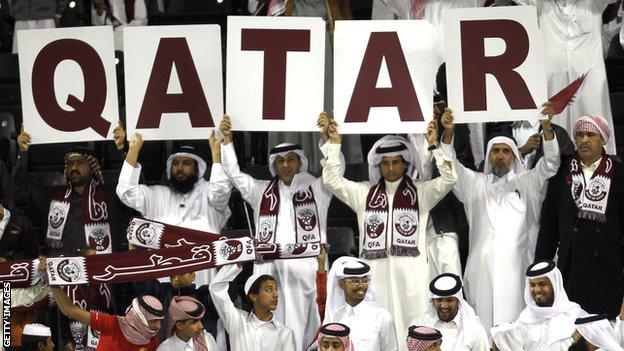 It has already bagged football's World Cup and the World Athletics Championships, two of the biggest sporting events on the planet, and it also hosts top-class golf and tennis tournaments.
But Qatar wants more. It wants the event that likes to call itself "the greatest show on earth", the Olympics.
The little but loaded Gulf state has already made two unsuccessful attempts to get on the ballot paper for the summer edition of the Olympics and Paralympics (a future bid for the Winter Games is probably this week's most repeated gag on social media) and BBC Sport has been told a third bid is certain.
A sports consultant with close knowledge of the region said: "It will definitely happen."
Doha, Qatar's capital and home to 90% of the country's 2.2m people, failed with bids for the 2016 and 2020 Games. This prompted a change in focus towards bidding for single-sport events, a change that paid off in spectacular but controversial fashion with the daddy of such events, football's World Cup.
The after-shocks of that decision will be felt for years to come but they will seem like ripples on a millpond compared to the significance of this sandy peninsula in the Persian Gulf staging a first Middle East Olympics.
But with Qatar determined to press on with its strategy of converting its huge reserves of natural gas into cultural and political power on the world stage, many experts believe it is only a matter of time before the world's richest country per capita secures the Olympic rings.
Doha's diamonds: 11 years, nine events?

Year

Event

2014

Short-course World Swimming Championships

2015

Handball World Championships

2015

IPC Athletics World Championships

2015

World Amateur Boxing Championships

2016

Road Cycling World Championships

2018

World Gymnastics Championships

2019

World Athletics Championships

2022

Football World Cup

2024

Summer Olympics & Paralympics?
"It wouldn't surprise me if they decided to bid again," said Sir Craig Reedie, Britain's most senior Olympic official, after learning of Tuesday's World Athletics coup for Doha.
"It's certainly their right and nobody should be under any illusions about their capacity to build the facilities that are necessary for sports events."
Crucial to Doha's wooing of the International Association of Athletics Federations (IAAF) had been its success in persuading track and field to move its biennial showpiece event out of the traditional summer slot to a cooler fortnight that bridges late September and early October.
This means the 2019 World Championships will finish later in the season than any of its predecessors, which has already attracted criticism from athletes concerned about the knock-on effect of trying to peak so late in the year before an Olympics. Doha's Worlds will also be a morning and evening affair, with the marathon taking place under floodlights.
There are also hopes that the much-trumpeted "cooling technologies" that have been promised for the 2022 World Cup will be operational in Doha's no-expense-spared Khalifa Stadium: they will be needed, it will still be 30C in the evening, fine for a sprinter, less so for a steeplechaser.
Reedie, who is president of the World Anti-Doping Agency and an International Olympic Committee (IOC) vice-president, says he has no problem with Qatar picking dates that enable it to realistically stage sporting events.
"The window of opportunity before the football seasons in Europe and America probably doesn't suit Doha," he said.
"So they are well within their rights to choose a time that does and then it's up to the IOC to decide if it suits them."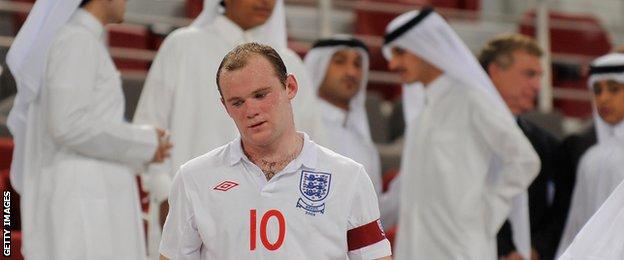 Reedie, who was speaking at a World Rugby conference in London, served on the IOC's evaluation commission for the 2016 vote and was the chairman of evaluation commission for the 2020 Games prior to becoming global anti-doping chief.
Concerns about the extreme heat, low population and limited sporting pedigree meant that Doha did not even get on the shortlists for those votes.
Those concerns remain, but Qatar has since successfully bid for major events in sports as diverse as cycling, handball and swimming, carefully building relationships with the international federations of each of those "Olympic family" members.
It also appears to have the useful knack of learning from mistakes. Doha lost the race for the 2017 Worlds to London, but spent the last two years quietly fixing the perceived weaknesses in its offer. One such tweak was to upgrade the proposed accommodation for athletes and officials, a detail that plays well with the athlete-first lobby and those who just like nice hotels.
The fact that Qatar was also high on the IAAF's speed dial thanks to its staging of the less popular world indoor championships in 2010 and five subsequent Diamond League events also helped.
One British-based consultant for sports bids described winning the 2019 Worlds as the "last piece in the puzzle" for a Doha Olympics, given track and field's status as the IOC's most important sporting stakeholder.
But there are other voices to consider, not least those of US media giant NBC and several American-based sponsors. And a successful bid in 2024 would mean that a country that has never qualified for a World Cup or won an Olympic gold will stage three of the world's biggest sports events in just five years.
News that Doha had beaten Barcelona and the American city of Eugene - a bid heavily backed by Nike - to IAAF's biggest prize, the Worlds, came on the same day the IOC announced 40 proposed reforms to how it chooses host cities and sports.
Among these changes are plans to allow joint bids from more than one city, and not necessarily cities in the same country. This has prompted some to speculate Doha could be part of a regional bid, but the BBC understands the Qatar authorities are keen to go it alone.
It should also be pointed that Qatar is hardly Mr or Mrs Popular in the region, having fallen out with Bahrain, Egypt, United Arab Emirates and other near neighbours in recent months over its alleged financial support for Islamist opposition groups and militants.
Being the home and sponsor of Al-Jazeera, the TV network known for its outspoken commentary on every Middle Eastern state apart from Qatar, has not won many friends either, although relations are improving.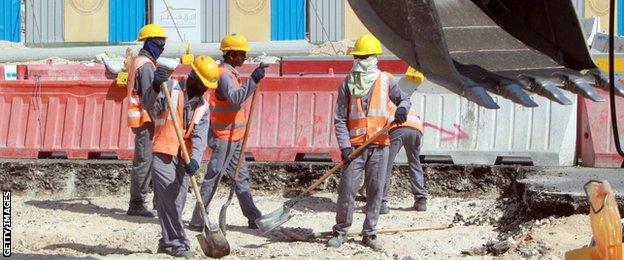 Reedie described the IOC reforms as an attempt "to flush out cities who feel they can't bid because of the scale of the Games", saying it would "broaden the base and spread the message".
These ideas were already brewing before four of the six candidates for the 2022 Winter Games got frosty feet and pulled out, leaving only Kazakhstan's Almaty and the Chinese capital Beijing for the IOC to choose between. Olympic bosses know that they have to be more flexible in what they demand from prospective hosts.
If that sounds like further cause for Qatari encouragement, Reedie sounded a note of caution, pointing out that the Olympic Charter had also been updated to include clauses against "discrimination".
Qatar has come in for strong criticism in recent years for its failure to protect the rights of the enormous number of migrant workers in the country, many of whom are building the infrastructure needed for the country's sporting vision.
The country is also one of a minority in the world that still considers homosexuality illegal.
"If they bid for the Games, they would have to fit with the Olympic Charter," said Reedie.
Qatar says reforms are on their way, and after a momentous week that started with its World Cup bid being apparently cleared of corruption - only for the whole issue to be reopened - and finished with a 15-12 election win over a well-backed American rival in another sporting beauty contest, we can be certain that another Olympic bid is on its way, too.
As IAAF president Lamine Diack said: "I'm sure we will have, in Doha, a wonderful edition of the World Championships.
"I am convinced they are committed through sport to developing their country and their community. And they are doing the right things."
Former USA Track and Field boss Doug Logan made the same point a little differently, telling The New York Times: "I'm not surprised Doha got the Worlds.
"It's consistent with my feeling that these big events are going to wind up going to places that have the ability to make funding decisions that don't have to meet the light of transparency and a public process."