Rio 2016: GB sailors fear water quality & are taking supplements
Last updated on .From the section Olympics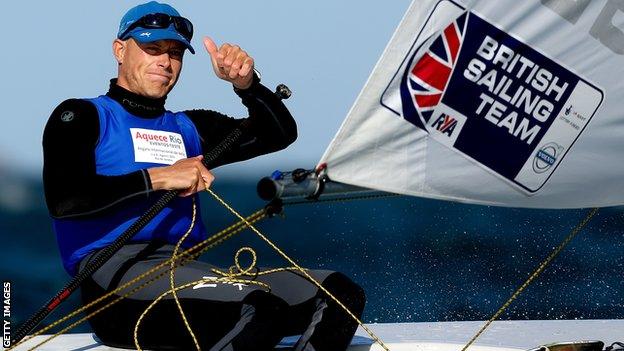 British sailors are taking supplements to stop them getting ill from contaminated sea water at the Rio 2016 Olympics.
"The sailors are on various supplements to mitigate against it," British sailing team manager Stephen Park said.
"But we can't do anything about the water quality."
Last month thousands of dead fish were found in Guanabara Bay, where the sailing will take place.
About 48% of sewage pumped into the Guanabara Bay is untreated, while illegal dumping is a big problem.
In January, Brazilian government officials said they would miss their target of an 80% reduction in water pollution by the start of the Olympics next August.
Olympic hopeful Nick Thompson, who is looking to be chosen for the Laser class, said he was sick at a Rio test regatta last year.
"Water quality is my biggest personal concern. If you are sick during the Games, it's game over," he said.
Olympic sailors also complained about floating debris and even dead animals found in the water when they competed in the Rio test event last August, and drug-resistant "super-bacteria" were found in December.
Thompson, 28, said he is taking "probiotic supplements and fish oil to strengthen the gut".
He said the sailors were taking other precautions such as not re-using water bottles, using mouthwash while out training and drinking flat cola.