2024 Olympic & Paralympic Games: Paris bid moves closer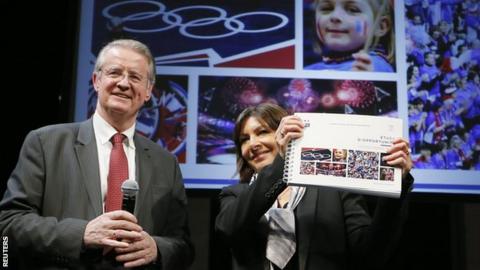 Paris city council has voted in favour of the city bidding to host the 2024 Olympics.
The French capital hosted the summer Games in 1924, but it lost out to London in 2005 when applying for the 2012 edition.
The French National Olympic Committee (CNOSF) had ordered a feasibility study into Paris' suitability, which its City Hall has approved.
CNOSF must now formally declare Paris' candidacy before 15 September.
Paris mayor Anne Hidalgo said the CNOSF "did a fantastic job and asked the right questions about our past failures".
In addition to being passed over for the 2012 Games, Paris was also unsuccessful with bids for the 1992 and 2008 Games.
Boston,Hamburg and Rome have all expressed interest in staging the 2024 Games, with the final decision on the host city to be made in 2017.