Baku 2015: Will European Games success help Team GB in Rio?

By Nick Hope
BBC Olympic sports reporter
Last updated on .From the section Olympics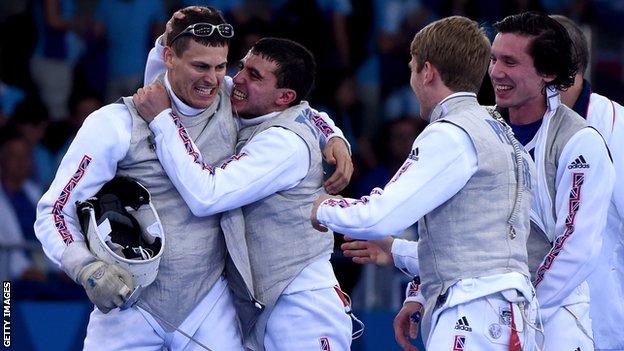 Great Britain excelled at the first European Games, finishing third in the medal table despite only competing in 13 of the 20 sports in Baku.
Olympic champions Nicola Adams and Jade Jones won gold in their respective boxing and taekwondo events, while victories for triathlete Gordon Benson and shooter Amber Hill secured Britain guaranteed places in those sports at the 2016 Rio Olympics.
However, a large proportion of Britain's medals were attained in the junior swimming and diving events - so what does Baku 2015 tell us about Britain's prospects in Brazil next year?
And with the Games overshadowed by the life-changing injuries suffered by teenage Austrian swimmer Vanessa Sahinovic, who was hit by a bus, and the withdrawal of the Netherlands from hosting the 2019 edition, does the European Games have a long-term future?
BBC Sport assesses the impact and implications of Baku 2015.
Known stars perform well
Both Adams and Jones have struggled with injury problems and consistency since claiming their historic honours at London 2012.
However the pair showed that they are still capable of delivering on the big occasion, which is an excellent sign ahead of next year's Olympics.
Britain's other Olympic champion in Azerbaijan - 31-year-old sprint kayak specialist Ed McKeever - claimed bronze in Baku and showed he is still competitive.
Teenager shooter Hill has unquestionable talent but showed newfound maturity to defeat world champion Diana Bacosi in an epic sudden-death shootout final.
The results led the squad's chef de mission Mark England, who will also have the same role in Rio, to claim the event had been "fantastic" for Team GB.
The only major area of concern is judo, where despite fielding Olympic silver medallist Gemma Gibbons and a couple of Commonwealth champions, Britain failed to deliver a podium finish.
Rising stars show Olympic promise
The last couple of months have certainly shown that women's taekwondo could be a major medal winner for GB come Rio 2016.
Aside from Jones' success, Bianca Walkden claimed world gold in May, whilst teenager Charlie Maddock - who switched from kick-boxing under two years ago - proved there is a new production line of talent emerging with a stunning victory in Azerbaijan.
British boxing lost Anthony Joshua to the professional ranks after his London 2012 victory, but super-heavyweight Joe Joyce looks a ready-made replacement and was highly impressive en route to European Games glory.
Diver Tom Daley has shown no indications that he is likely to leave the sport any time soon, but Baku 2015 showed the future of diving looks in good hands.
Britain's juniors finished top of the sport's medal table with six honours, four gold, with 10m specialists Matty Lee, 17, and Lois Toulson, 15, underlining their credentials for next year's Olympics.
The swimmers have strong Rio prospects as well with Luke Greenbank setting a world junior record over 200m backstroke and freestyler Duncan Scott's six medals made him GB's most decorated athlete in Baku.
Are the Games here to stay?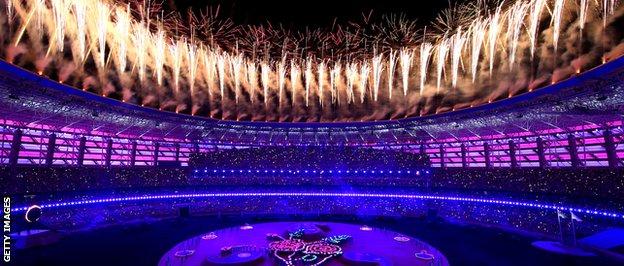 "I think it's been really fantastic and amazing to have this new European Games," boxer Adams told BBC Sport.
"We have the Pan-American Games and the Asian Games so it's about time we had one of our own."
With all 50 European Olympic nations choosing to compete in Baku, it showed there is an appetite for the event which mimics similar successful competitions held regularly in Africa, Asia and the Pan-American regions.
However the withdrawal of the Netherlands from hosting the next edition, just days before Baku 2015, was a huge blow.
The fact athletics was only a third-tier event did little to boost the event's profile, but having Rio Olympic qualification possibilities in 13 of the 20 sports was a major positive.
European Olympic Committee (EOC) president Patrick Hickey insists that after a successful debut the future of the event is "assured", with four nations now interested in hosting 2019.
However, a rival competition has emerged - the European Sports Championships - which will debut in 2018 and, potentially crucially, has support from the European federations for athletics, cycling and swimming.
Hickey and the EOC know a 2019 host must be named soon for there to be any chance of the European Games becoming a regular fixture in the sporting calendar.
What impact will hosting the Games have on Baku?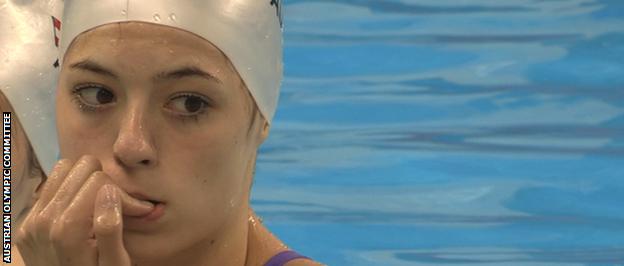 Despite progress towards becoming a more liberal and "westernised" European city, there are still major concerns about the region, highlighted by the government blocking several outspoken journalists and human rights activists from entering the country during the Games.
Furthermore, the injuries sustained by Austrian synchronised swimmer Sahinovic and the death of a British contractor in a car crash show there are significant safety concerns around transport and infrastructure in the city.
However, considerable funds were also invested in bringing over field-leading experts from around the world to ensure the event was a success and although costly, organisers believe this will have a long-term benefit for the city.
With Azerbaijanis having learnt alongside the specialists, they will now be expected to lead future projects - and hosting future Olympic and Paralympic Games is seen as a priority.
Baku has twice failed to win support early in the process ahead of the decisions for 2012 and 2016, but has now demonstrated that it has both the resources and facilities to host a large-scale multi-sport event.
The European Olympic Committee has suggested it expects the city to announce a bid for the 2024 Games in the coming weeks.