2016 Olympics: South Sudan will compete after IOC inclusion
Last updated on .From the section Olympics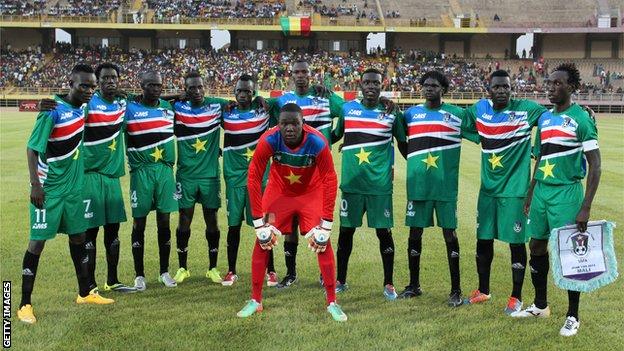 South Sudan will compete at Rio 2016 after becoming the 206th member of the Olympic movement.
The International Olympic Committee (IOC) unanimously approved the inclusion of the African republic, which became independent in 2011.
IOC president Thomas Bach wished the country a "bright future" after its inclusion was ratified.
"This will put your nation on the world map," he said. "We will stand by your side."
A South Sudanese marathon runner, Guor Marial, did compete at London 2012 but under the Olympic flag as South Sudan was not yet an IOC member.
South Sudan already has a men's football team due to take part in qualifying for the 2018 World Cup.
Former BBC Sudan and South Sudan correspondent James Copnall
"Many South Sudanese hoped they would see their athletes compete in the 2012 London Olympics, but the country's independence came too late for it to register in time. Now South Sudan will be able to compete in Rio.
"Sports haven't been a priority in recent years, as a civil war broke out in December 2013.
"However the authorities hope seeing South Sudanese from different backgrounds competing under the South Sudanese flag in Brazil could help encourage a sense of national unity."