Rio 2016: Canoeist Ed McKeever misses out on Olympic Games
Last updated on .From the section Olympics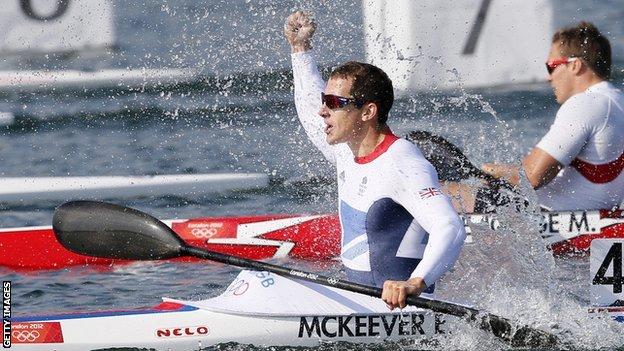 London 2012 canoeing gold medallist Ed McKeever has failed to qualify for this summer's Rio Olympics.
The 32-year-old needed to make the top two in the K1 200m final of the Duisburg stage of the Sprint World Cup but finished fifth.
The Wiltshire athlete said: "The two most important races of the last four years - the Worlds last year and today - were probably my worst.
"I can't explain why. I'm not going to dwell on it. It just didn't happen."
There was Olympic disappointment, too, for Angela Hannah and Lani Belcher. They needed a win in the K2 500m to earn a place in Rio but finished third.
"It is hard to take, coming away with third," said Belcher. "We never thought for one minute that we couldn't win, which is what makes it harder."
There was better news for Britain's paracanoeists in Duisburg as they secured their full contingent of six boats for the Rio Paralympics.