BBC Sport - Rio 2016: Fiji's quest for Rugby Sevens glory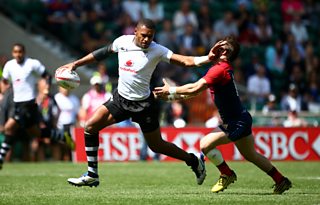 Can English coach take Fiji to Olympic gold?
Rugby Sevens gold medal favourites Fiji travel to Canada to prepare for Rio Olympic games, led by English coach Ben Ryan.
Fiji have never won a medal at an Olympic Games.
READ MORE: Fiji win overall Sevens World Series
Top videos