Rio Olympics 2016: Chinese swimmer and Brazilian cyclist kicked out over doping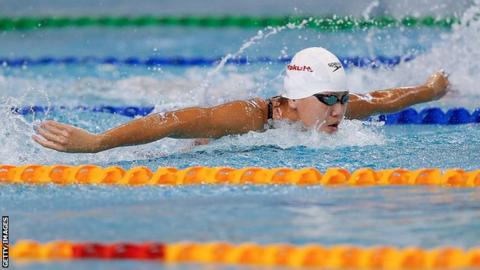 Two competitors who failed doping tests at the Rio Olympics have been kicked out of the Games, the Court of Arbitration for Sport has confirmed.
Chinese swimmer Chen Xinyi, 18, tested positive on the day she finished fourth in the women's 100m butterfly.
Brazilian cyclist Kleber Ramos, 30, failed a pre-Olympics test before the men's road race on 31 July.
Governing bodies Fina - for swimming - and the UCI for cycling are responsible for delivering further sanctions.
Chen was disqualified from the Games for use of the diuretic hydrochlorothiazide, while Ramos tested positive for banned blood-booster EPO.
Diuretics are outlawed because they can be used as masking agents for other doping products.