Rio Olympics 2016: Bulgarian athlete accused of maids attack
Last updated on .From the section Olympics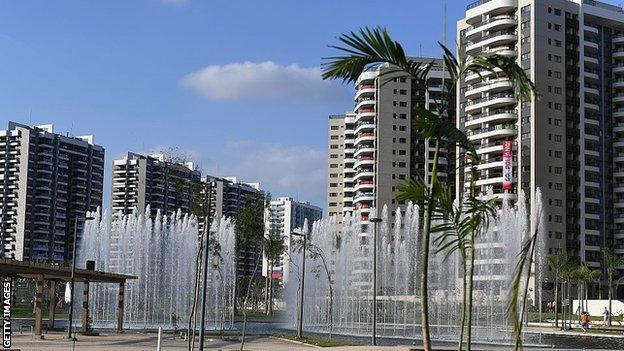 A Bulgarian athlete has been charged with assaulting four maids in the Olympic Village in Rio.
Police said the man - who has not been named - used a broomstick to attack the maids, punched them and choked one woman.
It is the third time an Olympic athlete has been accused of using violence against maids.
Police said the man was not arrested and they are continuing to investigate the incident.
Rio 2016 spokesman Mario Andrada said Olympic organisers were "very concerned" by the report.
Moroccan boxer Hassan Saada, 22, and Namibia's Jonas Junius, 22 - also a boxer - were arrested for alleged sexual assault on maids last week.