Rio Olympics 2016: Maddie Hinch for Prime Minister? Reaction to GB's hockey win
Last updated on .From the section Olympics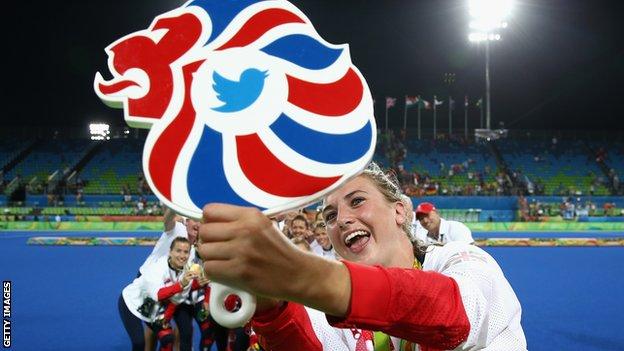 They've been labelled incredible, lauded as inspirations and even touted as future leaders of countries.
A historic Olympic hockey gold for Great Britain's women caught the imagination of millions as they came through a tense final to beat Netherlands in a dramatic penalty shootout.
For a while on Friday night, they were the number one trend on Twitter as people went on social media to give their reaction to their victory. This is what some of them had to say:
'Everyone will be inspired by GB hockey'





A truly momentous occasion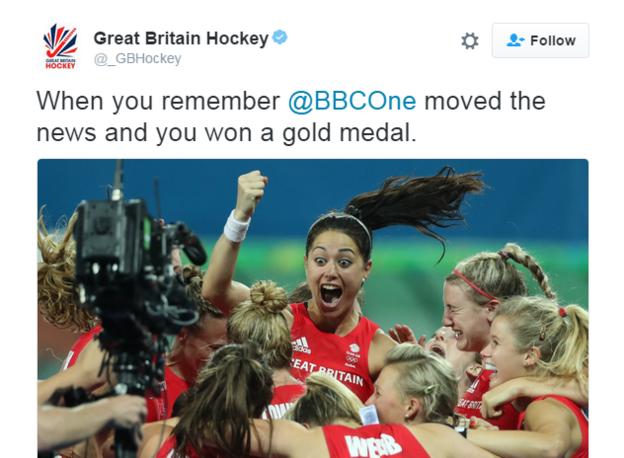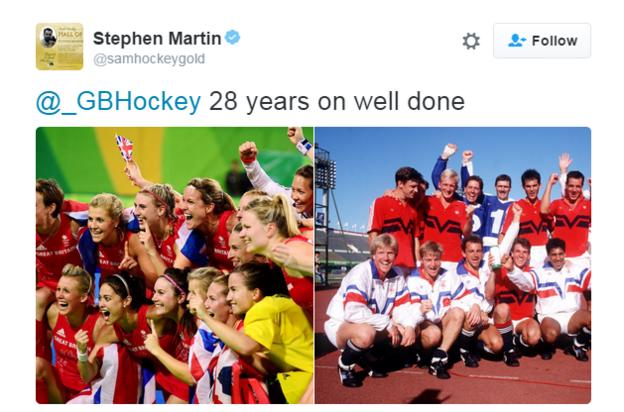 It's been a long road to victory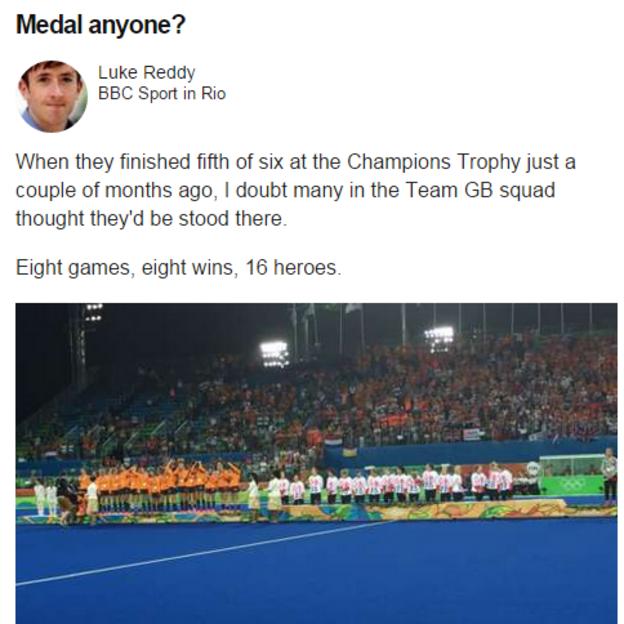 Celebrations at home and abroad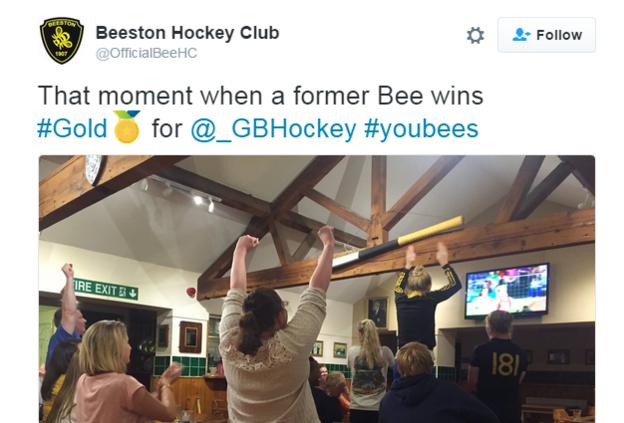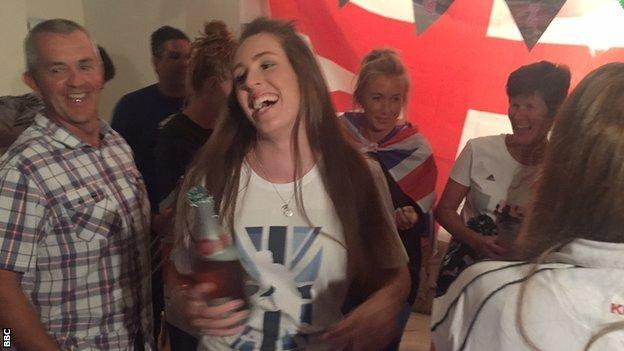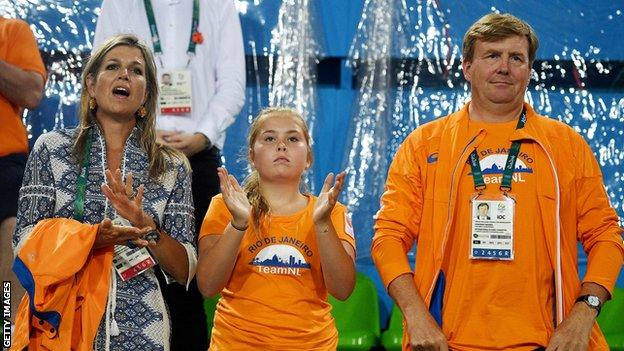 Maddie the GB Hinch-pin
BBC Sport columnist Maddie Hinch was the star of the show as the GB goalkeeper produced a string of fine saves to keep out the Dutch, who did not score a goal in the shootout.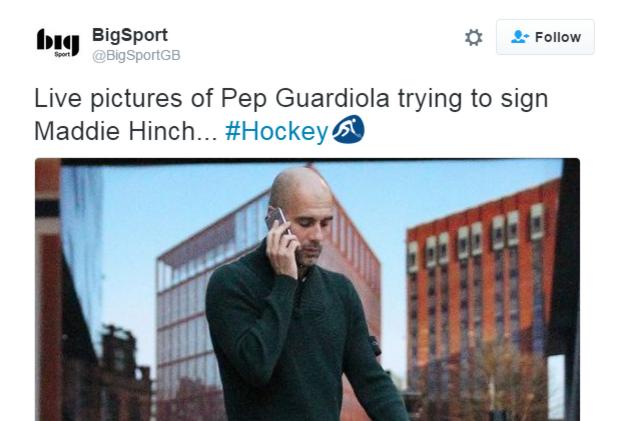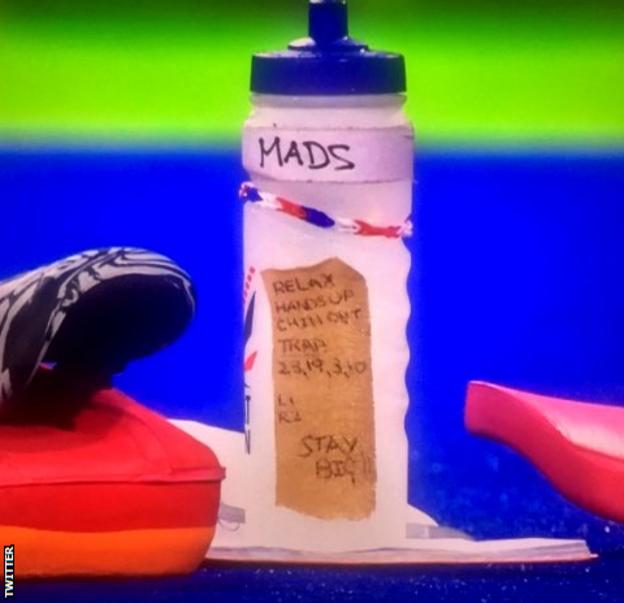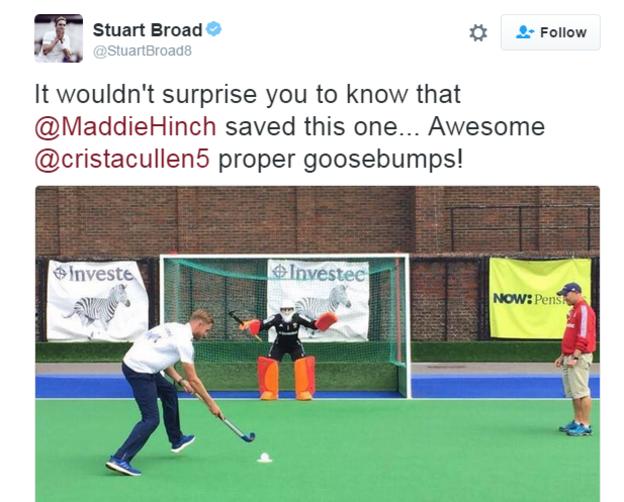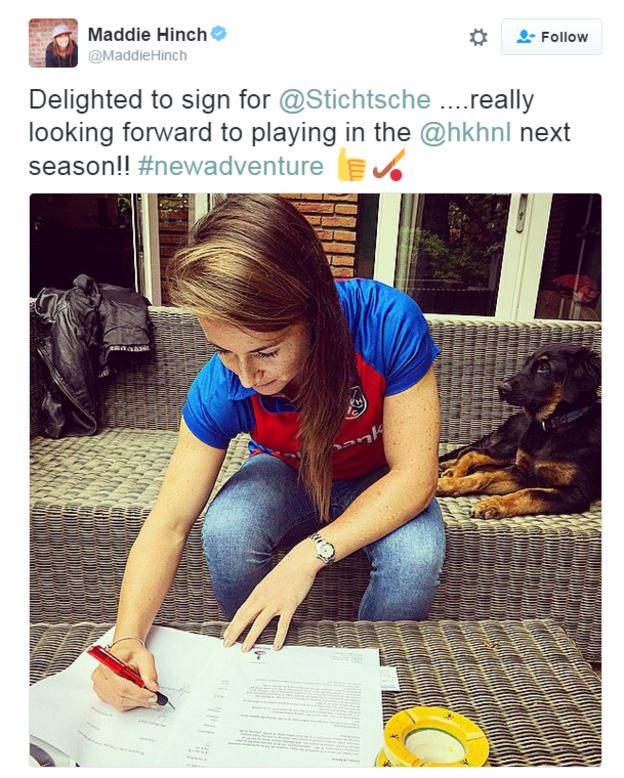 Inspiring generations (old and new)
As the game unfolded, viewers on television became inspired to pick up a hockey stick...