Rio 2016: Mongolian weightlifter disqualified after failed drug test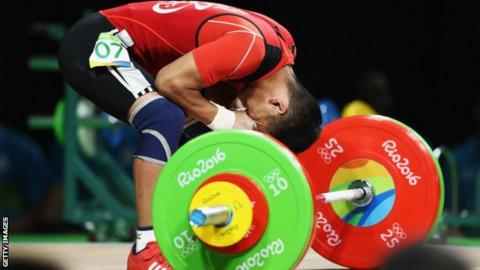 A Mongolian weightlifter has been disqualified from the Rio Olympics after failing a drugs test.
Chagnaadorj Usukhbayar was sanctioned after testing positive for testosterone, the Court of Arbitration for Sport (Cas) has announced.
The 19-year-old competed in the -56kg division, but did not finish the event.
Usukhbayar's was the seventh case dealt with Cas, which for the first time opened an office in an Olympic host city to fast-track the process.
Previously, cases were first heard by the International Olympic Committee, but it has delegated its powers to Cas.
Any further violations from the Olympics will be dealt with by the Cas offices in Lausanne.