Faroe Islands start campaign for Olympic recognition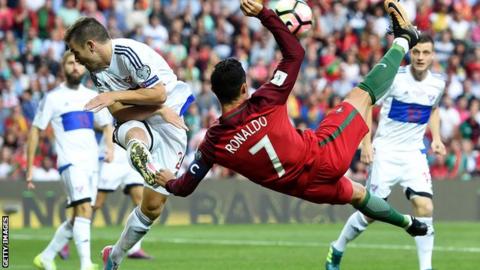 The Faroe Islands have started a campaign to compete as an independent nation at the Olympics.
Having been at every Paralympics since 1984, the Faroes also compete as a country in eight sports, including football.
But their Olympic experience has all been under the flag of Denmark.
"We believe we have a really strong case for Olympic recognition," said Jon Hestoy, vice-president of the Faroese Olympic Committee.
The Islands, with a population of 50,000, are a self-governing country within the Kingdom of Denmark.
They have been connected to Denmark since 1948, despite being almost 1,000km away.
The Faroese Confederation of Sports was established in 1939, with an Olympic Committee introduced in 1982.
They insist sport on the islands is all self-funded, with no sports funding from Denmark.
The eight international sporting federations that recognise the Faroe Islands in their own right are those of archery, badminton, football, handball, judo, swimming, table tennis and volleyball.
"All we want is the same opportunity to compete in the Olympic Games under our own flag," Hestoy added.
"The Danish National Olympic Committee (NOC) is fully behind us, as are other Nordic NOCs, but at the moment, we find ourselves in an Olympic no-man's land.
"And our arguments go beyond sport. For example, we are geographically much closer to Scotland, Iceland and Norway than to Denmark. We have our own language and control all key domestic matters including education, tax, trade and fisheries.
"We are recognised by international organisations such as Unesco and the International Maritime Organisation so all told, we believe we have a very strong case to take to the IOC."