Tokyo 2020 Olympics: Facial recognition to be used to boost security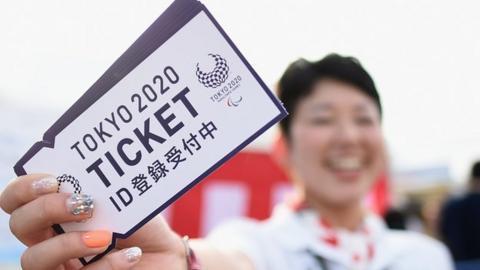 Tokyo 2020 will be the first Olympics to use facial recognition technology to increase security at venues, say the event's organisers.
The system, not aimed at fans, will focus on more than 300,000 athletes, Games staff, volunteers and the media.
Integrated chips in identity cards will be used to verify those entering more than 40 locations.
"Every time they enter the facility, they will do a security check," said head of security Tsuyoshi Iwashita.
"Tokyo's venues don't always have enough space for the security check or even space to wait for the security check. This is why we have introduced this facial recognition."
Games organisers have partnered with a Japanese telecommunications and information technology firm to develop the system, which was tested during the Rio 2016 Olympics and has been used in airports.
"More than 40 facilities, including the main stadium, International Broadcast Centre, the Olympic village and so on, will have the facial recognition system," said NEC vice president Masaaki Suanuma.
"99.7% of the time, the face is recognised by the system correctly."
According to reports, Japan is also considering adopting daylight saving time next year so that athletes in the 2020 Tokyo Olympic Games can compete in cooler hours.
The proposal to bring clocks forward by two hours has received major opposition on social media with many worried it would result in longer working hours.
The government says it is yet to decide on the move but does want to limit the effect of summer heat on the athletes.