Cornish rower Annabel Vernon puts focus solely on 2011
Last updated on .From the section Rowing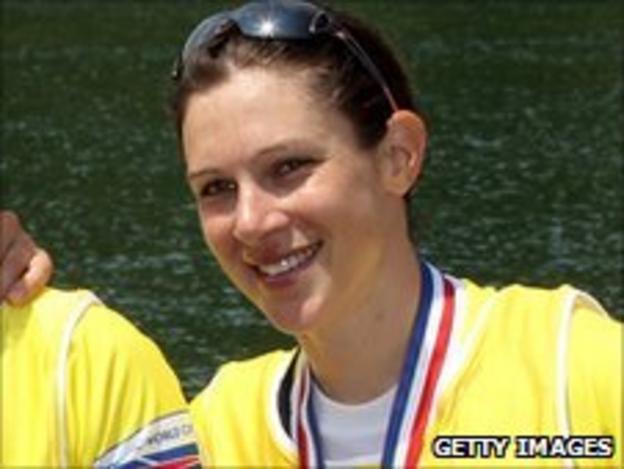 Cornish rower Annabel Vernon says she will not allow thoughts of London 2012 to distract her this season.
The 28-year-old has been named in the Great Britain women's quad scull for the 2011 season opener in Munich.
She told BBC Radio Cornwall: "We'll think about the Olympics and then straight away our thoughts will bounce back onto the here and now.
"You can't dream of what might happen on one day in 2012 when there's a huge number of days before then."
With the first World Cup event of the year set to be hosted in Munich on 27-29 May, Vernon's crew will be aiming to pick up from where they left off at the end of last season - winning gold at the 2010 World Championships in New Zealand.
"I'm thinking back a little bit to how I felt last time at this point in the Olympic cycle back in 2007," Vernon continued.
"I've got so much more experience and knowledge now.
"But at the same time every race is as hard as it's always been and my intention is to always go out and row my best strokes and try and go as fast as I can."
Joining Vernon in the GB team is fellow Cornish rower Helen Glover, selected in the double scull alongside Heather Stanning in the women's pair.
Glover said: "This year is Olympic qualifying so there's a bit of pressure on all of the boats.
"Although everyone is looking towards 2012 we need to get the spots this year so we can have all of the boats in that position for the Olympics."