Debbie Flood nears full fitness after break from rowing
Last updated on .From the section Rowing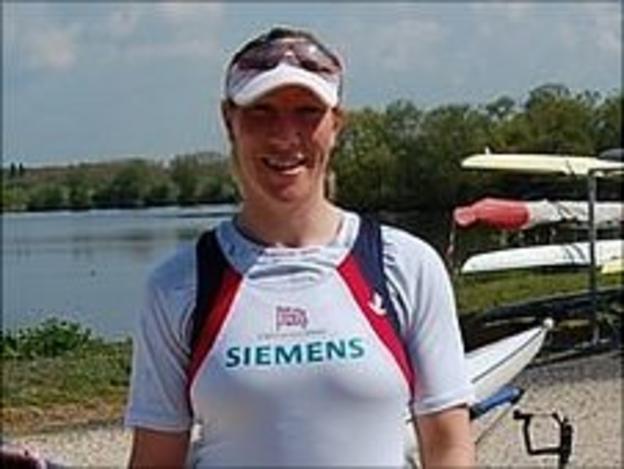 Oxford-based Olympic rower Debbie Flood admits she is still not back to full strength following her 18-month break.
Flood took time off to work as a Prison Officer after she won silver in the Quadruple scull at the Beijing Olympics in 2008.
"It's taken a while to get back to the level I need to be. I'm almost there just not yet," she told BBC Berkshire.
"This year is Olympic qualifying so it's really important we do well so we can enter our boats in London 2012."
Earlier this week the British rowing squad, who train in Berkshire, announced the crews for the 2011 season and it was revealed that Flood would re-join Annabel Vernon, Beth Rodford and Frances Houghton in the women's quad scull.
The first competition of the campaign is the World Cup in Munich on 29 May, before the British squad travel to Bled, Slovenia for the World Championships on 28 August.
"The Olympics are the pinnacle of our sport so it really is four-year cycles and the World Championships are a real stepping stone towards that," said the Yorkshire-born athlete.
"We've been through all the winter training and all the hard work in order to get fit for the summer and this is why we train for the racing season, it's what we love doing.
"The whole team work together to support each other so we're really looking forward to how we're going to do as a team in at the World Cup."