Alex Gregory says British men's four must maintain form
Last updated on .From the section Rowing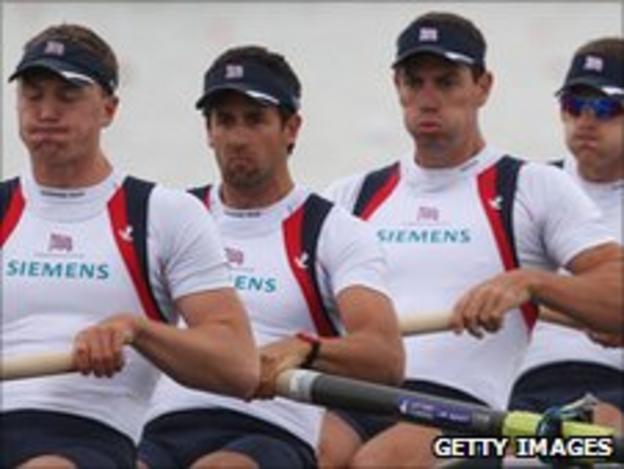 Oxford-based rower Alex Gregory has warned his crew they must maintain form if they are to win gold at the World Championships in Slovenia next month.
Gregory along with Matthew Langridge, Ric Egington and Tom James won men's four gold at the World Cup events in Munich and Lucerne earlier this year.
"We must keep the standard up all year through," he told BBC Berkshire.
"That's the challenge, to focus and keep up the speed and improve our efficiency. I'm sure we can do it."
The 27-year-old is confident going into the tournament on 28 August having already had a successful season after making significant changes to their boat.
"It's been absolutely ideal up until now, we have a new boat this year with a different order," he said.
"I'm at stroke now, which is great for me. It's a new challenge and it's going great so far.
"It feels good to be in the boat with those guys. We get on well on and off the water. It's a fun boat to be involved in and we're really enjoying it."
The British quartet came a disappointing fourth at last year's World Championships in New Zealand, and Gregory admits he will not be underestimating their opponents this time out.
"Our main dangers are USA. We beat them in Lucerne and at Henley Regatta but they will be improving over the next few weeks," he said.
"We haven't seen the best of Australia and Greece are hot on our heels. They've got a good four and a pair at the moment, so they're coming up behind us, keeping us on our toes."