Purchase and Hunter ready for World Championship return
Last updated on .From the section Rowing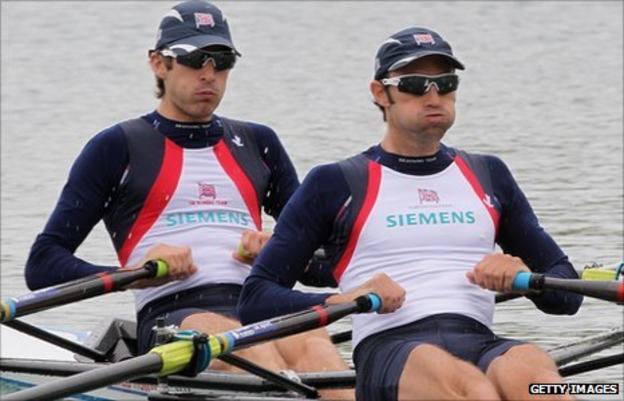 Great Britain's Zac Purchase and Mark Hunter have insisted they are ready for the forthcoming World Championships despite a season of set backs.
"This year has had it's fair share of challenges," Cheltenham's Purchase told BBC Sport.
"Technically, I'm going really well and I'm physically and mentally ready."
He added: "It's good to get back into racing and we are ready to show what we can do."
After the disappointment of Munich, the entire GB team were then forced to miss the following World Cup event in Hamburg because of fears over an E.coli virus break out in Germany.
The Olympic gold medalists will now be reunited in Bled for next week's World Championships where they will defend their title.
"It has been a very difficult and frustrating season," said Hunter. "At the start of the year we had a plan we wanted to execute and we didn't get the chance to put that into play.
"We've got to play catch up but the past five weeks of training have been exceptional and instead of looking at it week by week we've fine-tuned every single session. We've condensed three months into six weeks.
"We know what everyone else in the world has done, they don't know where we are so it's quite a nice position to be in, to go out there and lay our cards on the table."