Burning with pride in the Olympic ideal
Last updated on .From the section Rowing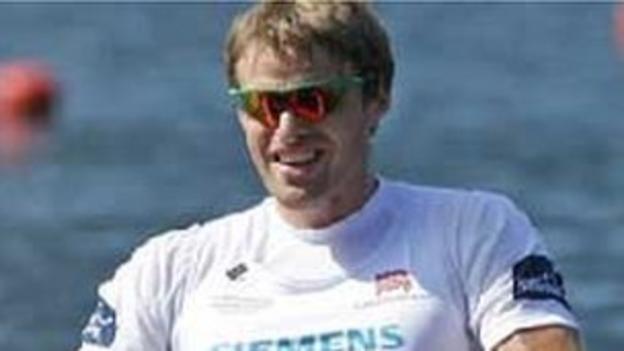 One of Northern Ireland's top athletes has welcomed the news that the Olympic flame will burn in his home town of Coleraine.
Rower Alan Campbell, who specialises in singles sculls events, has already won a rowing championship world cup and is determined to return home from London 2012 with an Olympic gold medal.
He revealed that he had been asked to act as a torch-bearer when the Olympic flame visits Northern Ireland next year.
"I would have been proud to carry the torch, but unfortunately my training commitments would not allow for it," he said.
Alan suffered bitter disappointment in 2008 when he battled against a painful knee injury before the Beijing Olympics.
After picking up a virus a few weeks before the games opened, he required an operation on his knee.
"The surgeon told me I would be lucky to walk let alone compete," he said.
'Stronger person'
However, with barely three weeks of training behind him, he turned in a herculean performance to reach the final of the 2,000 metres.
After leading for the first 1000 metres, he was overtaken but still finished a very credible fifth.
"That made me stronger as a person and next July I am going for gold," he said.
"I'm determined to win. My style is to throw down the gauntlet to everyone else.
"I would love to bring a medal home to Northern Ireland and to Coleraine," he said.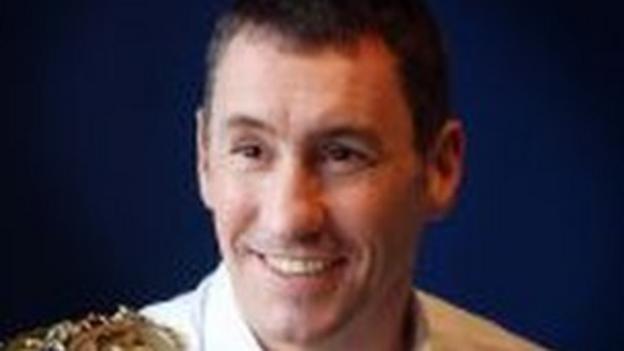 Irish Olympic boxer Sam Storey said he would "be in Belfast in spirit if not in body" when the Olympic torch is brought to his home city.
"I would have loved to have been in Belfast for the arrival of the torch next year, but unfortunately I can't because of business commitments," he said.
"Even though I'm living and working in Spain, my home will always be in Ireland. Bringing the Olympic torch to Belfast is a superb recognition of everything that is good in sport."
The north Belfast man has won every amateur title in Ireland and represented the country in the European, Commonwealth and Olympic Games.
He lost just two of 22 fights in the green vest at international level.
Sam was confident of taking gold in the 1984 Olympics in Los Angeles but was thwarted when his training was curtailed by a broken thumb three weeks before the games.
After turning professional at the age of 23, he fought for the British, European and World titles and won the Lonsdale belt outright.
He now runs a boxing academy in the Spanish town of Totana in Murcia where combines fitness training with his role as a motivational coach and speaker.
"Rest assured, I will be in Belfast in spirit and watching on television next year and keeping in touch in any way I can," he said.