London 2012: Helen Glover looks for more improvement
Last updated on .From the section Olympics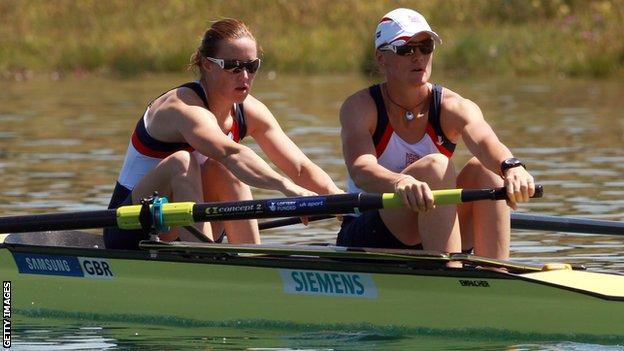 Cornish Olympic rower Helen Glover says there is still room for improvement in her form ahead of London 2012.
Glover and partner Heather Stanning to complete a clean sweep of wins.
"Last year three out of three would have been fantastic and we'd have come away from the season on a great high," Glover told BBC Radio Cornwall.
"But everyone sees the three races that we've done as a process and as a way of gauging yourself for the games."
And while winning all three World Cup races puts the duo among the favourites for gold in London, Glover says you cannot read too much into the results.
"Not all crews did all three races, not all crews were on peak form for all three races, so you take it with a pinch of salt," she explained.
"More than the win, we'll take away how we rowed and what we can improve on."
Glover and Stanning are now getting ready for a final three week training camp before the Olympics.
"There's five weeks to go until we race in London and in rowing terms that's quite a long time and there are a lot of improvements that can be done," she added.