Katherine Grainger unsure over rowing future
Last updated on .From the section Rowing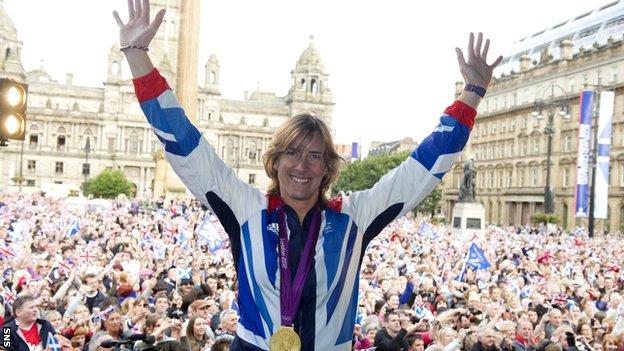 Olympic gold-medallist Katherine Grainger remains unsure about whether to aim for competing at the 2016 Games in Rio.
Glasgow-born Grainger won the the double sculls with Anna Watkins at this year's London Games.
But the 36-year-old has yet to decide on whether to put down her oars.
"It's just too unreal a time to make any decision about Rio or my career. Everything is on hold at the moment," she said.
"My most successful time has been with Anna, but we have separate and life decisions that have to be taken.
"Some of the Olympic rowers are back in training and some are doing fitness regimes, but I feel I am not living in the real world at present."
Grainger's gold came after the six-time world champion had had to settle for silver at the previous three Olympics.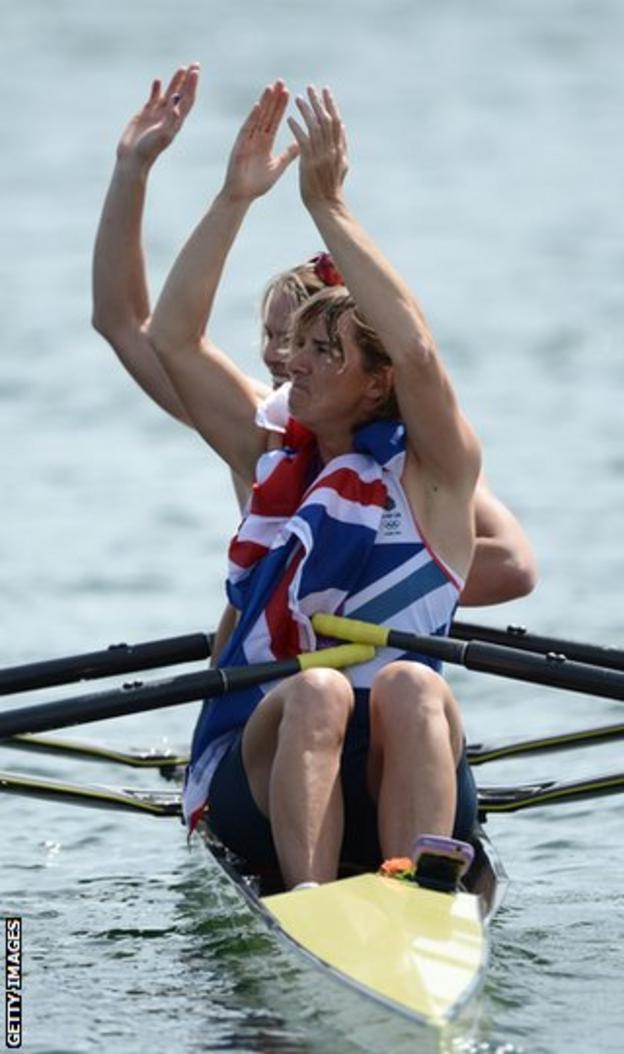 Now, achieving her golden target, had given her freedom to choose the next part of her career.
Rio was "an exciting option", but she did not know if she would compete there and would definitely finish her current PhD course.
"It's been two months since the Olympics, but it's not sunk in yet," said the rower who grew up in Aberdeenshire and competes for St Andrew Boat Club in Edinburgh.
"In some ways, you really can't beat getting a gold medal in your home Games.
"The whole Olympics was wonderful. For me to win was genuinely a dream come true.
"Physically, the rowing takes a toll on you, but I don't think age will be a factor in my future plans.
"I feel very strongly about the fact that we must carry on the spirit of the Olympics."
Grainger said the gold medal race crowd had been deafening with their support and that she had "never experienced noise like it".
"It was incredible to get that much support," she said while realising that expectations for her were high. "But, on the other hand, you felt the nation did expect.
"The noise from the crowd was more than sound. It was a total sensation. We felt we were going to win."
The Olympic champion said that, after months of preparation, she and Watkins had been unprepared for what happened after winning.
To laughter, she said: "We woke up and I put the kettle on and we sat there having a cup of tea and watching the Olympics on TV."
Asked what motivated her, she joked: "It's all about the money" while admitting that, on cold, wet and dark mornings, it was difficult to be motivated.