Rowing: Victoria Meyer-Laker excited for Rio preparations
Last updated on .From the section Rowing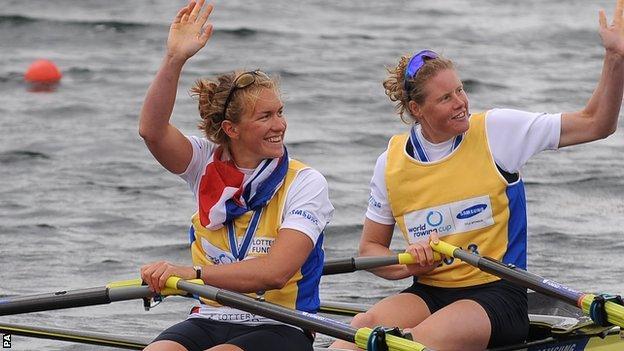 Victoria Meyer-Laker says, ahead of the British Rowing trials next week, that she is already stepping up her preparations for the 2016 Rio Olympics.
The 25-year-old partnered Frances Houghton to fourth in the double sculls at last year's World Championships.
"I'm really excited for [the 2014 World Championships in] Amsterdam, it's a huge step towards Rio," she said.
"The Olympics is just around the corner and we need to build urgency and get the performances in now."
Barnstaple-born Meyer-Laker, who trains in Henley-on-Thames, also has experience in the women's eight, having picked up a bronze medal in the event at the 2012 European Championships.
And she added that she is looking forward to the trials next week where decisions will start to be made on Team GB's crews for the 2014 season.
"It will be exciting to find out what crews we will be in for the summer," she told BBC Radio Berkshire.
"We've got trials next week so we'll get more of a gauge of where we're going in the next season and what boats we'll be in.
"It's going to be a hard season starting with the European Championships in May but hopefully we can improve on last year."