Coleraine duo Chambers and Cassells in lightweight four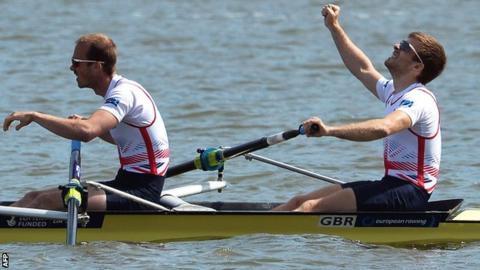 European champions Peter Chambers and Joel Cassells are switching from the lightweight pair to four for the World Cup in Italy later this month.
The Coleraine rowers won gold at the European Champions in Poland last month in the non-Olympic lightweight pair.
They will join Max Aldred and Chris Bartley in the Great Britain crew for the 19-21 June event in Varese.
Fellow Coleraine men Alan Campbell (single scull) and Richard Chambers (double scull) are also in the GB team.
Richard Chambers secured silver at the European Championships alongside Englishman Will Fletcher.
It was the first time they competed together in an international meeting together and they came in three seconds behind winners France.
Peter Chambers and Cassells, who was was making his senior international debut in Poznan. set a European record of 6:28.58 to edge out France with Germany in third.