Peter Chambers, Holly Nixon, Joel Cassells and Rebecca Shorten in GB team for European tests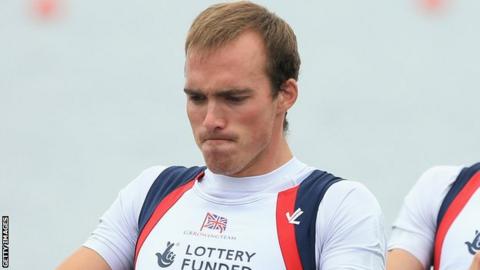 Northern Ireland's Peter Chambers, Joel Cassells, Holly Nixon and Rebecca Shorten have been named in the GB team for the European Championships.
Chambers and English partner Will Fletcher took lightweight double sculls gold in last weekend's first World Cup regatta of the season in Belgrade.
Nixon won quadruple sculls bronze in Serbia with Cassells earning lightweight men's pair bronze.
Shorten, who is based in London, has been named on the Women's Eight crew.
The Championships takes place in Racice in the Czech Republic from 26-28 May.