Rebecca Shorten wins World Cup bronze with GB eight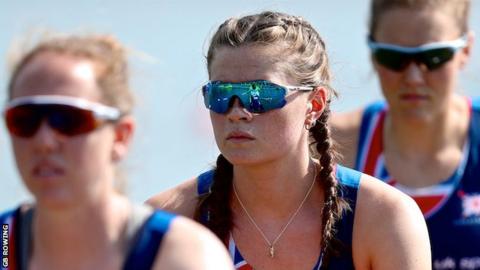 Belfast's Rebecca Shorten won a bronze medal as part of the Great Britain women's eight at the final World Cup regatta of the season in Lucerne.
The 23 year-old stroked the GB boat to a fast start and they were ahead after 500m but European champions, Romania and New Zealand proved too strong.
The Romanians came out on top, with the British eight comfortably holding off the challenge from the Netherlands
The GB eight now prepare for the World Championships in Sarasota in September.
There was no medal success for Enniskillen's Holly Nixon in the women's quadruple sculls.
Nixon and her GB team mates Bethany Bryan, Alice Baatz and Mathilda Hodgkins-Byrne, were always off the pace and finished fifth in a race won by Poland.