St Helens forward Jon Wilkin sidelined by brush injury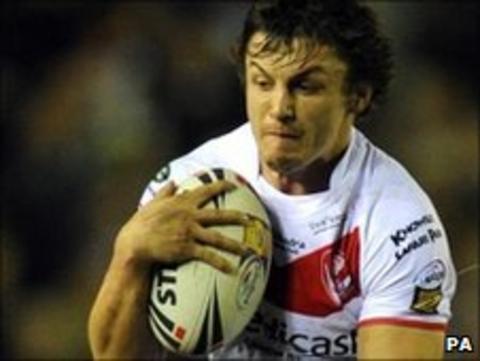 St Helens loose forward Jon Wilkin could be out for almost a month after a freak accident with a yard brush.
The 27-year-old was set to return from a calf injury suffered during training with England earlier this month.
Saints coach Royce Simmons said: "He was sweeping up and the broom snapped and ripped through his hand.
"He did not damage any tendon but he did damage a lot of nerves so will have to play with it heavily strapped. He's gone for another three to four weeks."
Wilkin revealed the injury on social networking site Twitter: "A brush snapped and went through my hand whilst sweeping up.
"Cheap brush did some damage had surgery on Thursday night... gutting."