Barrow Raiders chief Des Johnston demands team effort
Last updated on .From the section Rugby League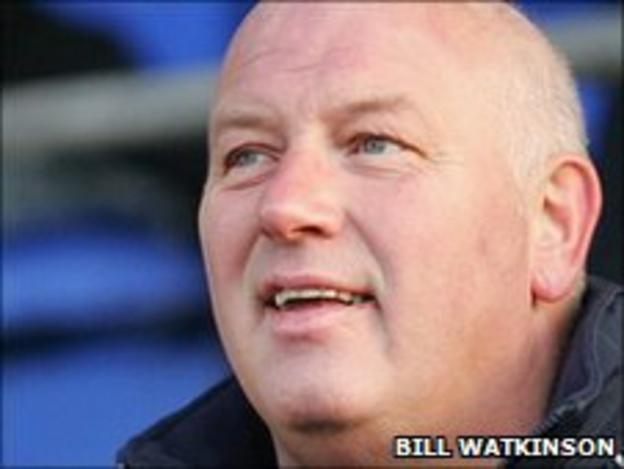 Barrow chairman Des Johnston says a team effort will be required to bring Super League rugby to Cumbria after missing out on the 2012 franchise.
Widnes were the Rugby Football League's choice for the three-year licence, ahead of Raiders and last season's Grand Final winners Halifax.
"I can't do this this on my own," Johnston told BBC Radio Cumbria.
"I've put so much time and money in, it's time for someone else to come and help me like businesses and councils."
Johnston added: "The effect it has on the town and the county, the immediate areas, the villages around Barrow and the towns, is that it brings big business.
"We had a 39% increase in revenue into the town when Wigan came two years ago in the Challenge Cup, so it's only a good thing if we get there."
The next step for Raiders, who unlocked permission to apply for a licence with their 2009 Grand Final victory against Halifax, is to prepare for the next round of franchises.
Widnes' application, prompted by a Northern Rail Cup victory against Barrow that same season, was strengthened by the facilities at the club's Halton home - a venue in contrast to Raiders' Craven Park ground.
"We've got to get our heads together, get the stadium to an acceptable level," Johnston continued.
"If we don't get there next time it won't be for the want of trying.
"Next time we'll all come together, hopefully have a few more people on the board, bit more investment from people we're speaking to.
"We've got to address the situation with the ground, we are as we go on.
"All these people who say we should do this, do that, stop sitting on your backsides talking about it on forums and get behind the club and put your hands in your pockets as well."