Coach Iestyn Harris warns his Crusaders
Last updated on .From the section Rugby League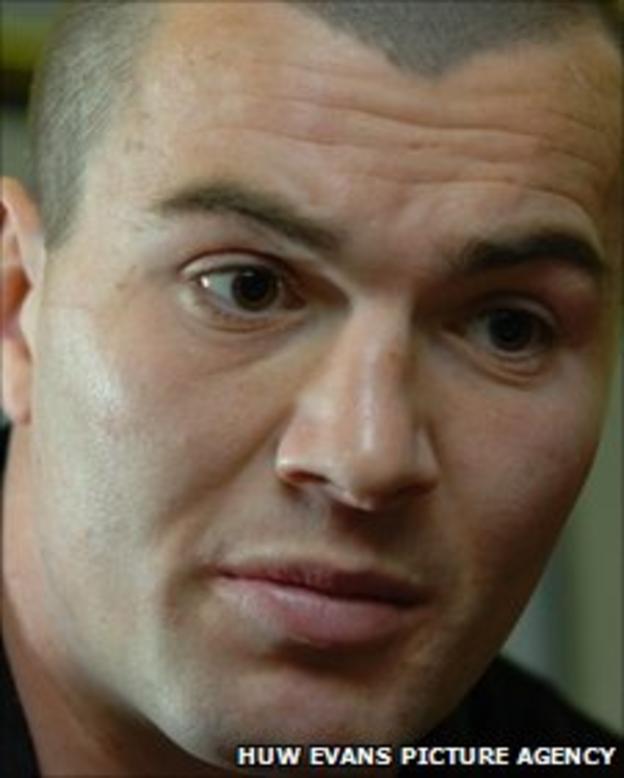 Iestyn Harris has warned his Crusaders against complacency as the Welsh side moved off the bottom of Super League with their first win in six games.
The Racecourse coach watched his side beat Salford 16-10 on Saturday but Crusaders now face five of the top six in their next five Super League games.
Crusaders now host Super League giants St Helens in Wrexham on Friday.
"We have a really tough four games coming up so it was important to get this win," said coach Harris.
The fourth-placed Saints arrive at the Racecourse on Friday before Crusaders visit league leaders Warrington Wolves on Friday week.
Harris' men welcome second-placed Huddersfield Giants to The Racecourse on Good Friday before the Crusaders travel to sixth-placed Leeds Rhinos on Easter Monday and defending champions Wigan Warriors, who are fifth, on 1 May.
So Harris, the current Wales coach, was relieved to get his second victory of this Super League campaign against Salford to move onto zero points as Crusaders started the season on minus four as a punishment for breaching insolvency rules.
"Emotionally the win was is important as when you're on a losing streak it spreads like a cancer in the camp and it has done over the past few weeks," said Harris.
"We have been tough on the players as a coaching group so it is nice to say in the review that we can work on things, but ultimately we can say we played very well defensively.
"It is boost to win to take us into our next block of games against four of the top five teams so we're going to have improve, certainly offensively.
"And defensively we had a few individual lapses which we need to iron out but to have 26 people on the training field, it does make it is easier to solve those problems."
Half-back Rhys Hanbury and new-signing Hep Cahill went straight into the Crusaders line-up at Salford where they moved off the bottom following Wakefield's 34-10 defeat at Huddersfield.
Hanbury, Cahill and Frank Winterstein have arrived belatedly following their visa issue and the trio has boosted Harris' beleaguered side.
"With the injection of quality and personnel in the group, there is a threatening of places within the group," Harris said.
"There is a concern that if they don't perform to the standard that is required, then perhaps they won't be in the team the week after.
"The way we played at Salford was extremely pleasing as we were prepared to get dirty and play for each other defensively.
"But it is important we don't get carried away with ourselves.
"We should take the pats on the back but start training at a really high-tempo and get ready for a big match on Friday against St Helens."