Ben Cockayne reprimanded by Hull KR
Last updated on .From the section Rugby League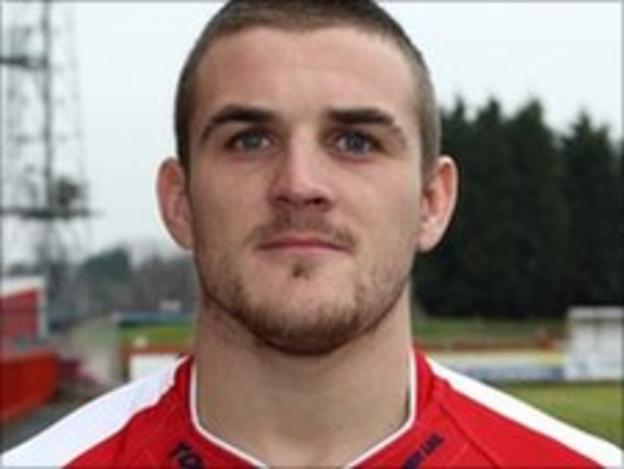 Hull KR have fined and issued a final warning to Ben Cockayne for comments he made on a social networking site.
The full-back, 27, was the subject of a police investigation relating to the alleged racist comments made on Facebook about a taxi driver.
The Crown Prosecution Service have concluded that no action is required.
"We believe the punishment handed out to Ben reflects how seriously we take these responsibilities," said Rovers chief executive Mike Smith.
"Ben has been fined the maximum amount possible under club and RFL rules and received a final written warning with regards to his future conduct.
"Ben is also required to attend a diversity awareness course and will spend 10 hours a week within the club's education and sport trust working in the local community.
"The club subscribes to the diversity and equality policy set down by the RFL and is mindful of its responsibilities as an employer and also as a community club."
In a statement, Cockayne said: "I am sorry and deeply regretful for any offence I have caused with what has happened.
"I have let the club, the fans and my family down. I hope people will understand this was a lapse in judgement and that once again, I am unreserved in my apologies for any offence this has caused.
"I am not a racist person and have many friends of different ethnic origins.
"They would concur that I am not a racist individual and I hope people that don't know me can appreciate that."
The club have now said they will be reviewing their social media policy.
Cockayne has been with Rovers for six years but is out of contract at the end of the season.
In 2009, he received a 12-month suspended sentence for assault causing actual bodily harm, which resulted in Rovers suspending him from playing for two months.