James Elston has hope ahead of Challenge Cup derby
Last updated on .From the section Rugby League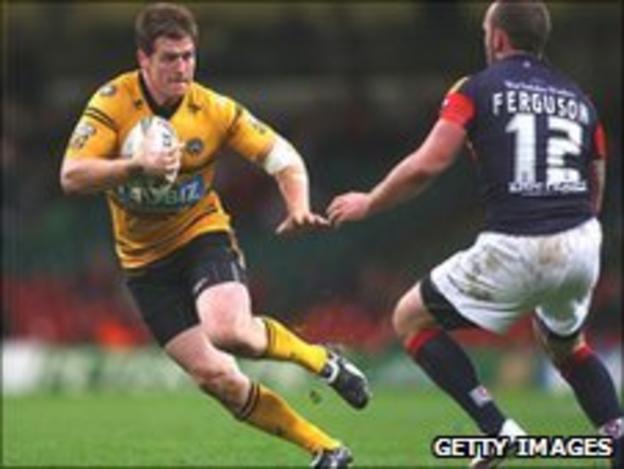 Wakefield chief executive James Elston has overseen perhaps the most turbulent time in the club's recent history.
Plunged into administration, deducted four Super League points and forced to sell key players, the Wildcats endured a tough start to the campaign.
But as they prepare to face local rivals Castleford in the Challenge Cup fifth round on Saturday, the outlook is somewhat brighter for the club.
"It's been a journey but we're enjoying it and we're competing," Elston told BBC Sport.
"Retail is up, shirt sales are up, attendances are up by 800 to 1,000 and everything's looking good."
Elston is expecting a bumper crowd as Wakefield prepare to welcome the Tigers to Belle Vue.
A place in the Challenge Cup quarter-finals is up for grabs, but there is plenty more at stake for a city which prides itself on rugby league.
"It's absolutely massive for the district, and for Wakefield as a city," explained Elston.
"Both clubs have had crowds of more than 8,000 this season so that shows the appetite for rugby league here.
"A lot of the players representing both sides have grown up in the area - gone to school together. It will be mates versus mates out there in some positions."
One such player who typifies the close nature of the divide between the clubs is Castleford hooker Adam Milner.
The 19-year-old, who was born in Wakefield, made his Challenge Cup debut when the Tigers hammered Rochdale Hornets 72-10 in the fourth round.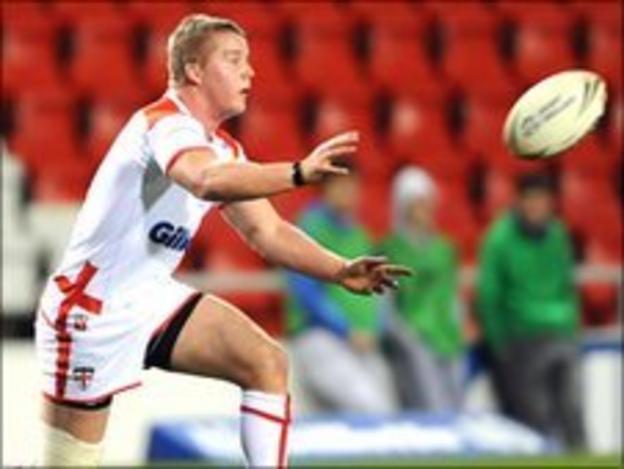 "It was a very different feeling to that of a normal league game," said Milner. "It's not a feeling I've ever experienced before and it's awesome to be involved at this stage.
"My family are all from Wakefield and I'm sure there will be plenty of people in the village where I'm from who will be supporting the Wildcats.
"But I'm pretty confident that my family will be supporting myself and the rest of the Cas lads on the day, so it's good to know I've got that backing."
The mood in both camps is different from that when they first met in the season's opening game as part of the Magic Weekend at the Millennium Stadium.
Wakefield fell into administration less than two weeks before the game and, when John Kear's side lined up against their neighbours on 12 February, the future of the club looked uncertain.
However, although they went down 40-20 to the Tigers, the Wildcats were taken over by businessman Andrew Glover the following week, and the new "journey" began, in Elston's eyes, with a 38-14 victory in France against Catalan Dragons in the next game.
Since then, despite having to sell Sam Obst, Dale Ferguson and Daryl Millard, they have recouped the points they were deducted and moved off the bottom of the Super League table with a young but determined side.
Less than a month ago, they were 24-4 down to Castleford in the latest meeting between the two sides at Wheldon Road on Good Friday, but fought back in the second half to secure a remarkable 28-24 victory.
It was a game which typified Wakefield's spirit and the way the club has coped against adversity.
"When you go down like that in a local derby you don't think you'll ever come back," said Elston.
"But there were little moments, little turning points in the game, and coming back from a score like that to win is the best feeling you can have in any sport. Against your local rivals it's even better."
Off the field, things have also picked up for the Wildcats.
"We're making money," said Elston. "Everything is going well. The club is running well as a business.
"The club is running seven days a week, not just for a couple of hours on a Saturday or Sunday.
"We had boxer Joe Frazier in on Tuesday night doing a sportsman's dinner and it was packed out. That's just an example of what we're trying to do as a club.
"I think everyone is realising that the company is moving forward."
In contrast to their neighbours, Castleford enjoyed a blistering start to the season.
Terry Matterson's side began with four straight victories and have remained close to the summit of the table for much of the campaign.
But the Good Friday defeat to Wakefield started a run of four straight Super League losses, and Cas are hoping that a win on Saturday can re-energise their season.
"We'll try to go into the game as we would any other," said Milner. "But there's obviously going to be a little more tension between the teams given the importance of the game.
"There's a lot more pressure on your shoulders because you know if you lose, then you're out of the cup and it's even more special now because we've got a big derby game as well."
Castleford go into the game on the back of a crushing 62-0 defeat at the hands of league leaders Warrington Wolves last Friday night, and the short trip to Belle Vue offers an opportunity to get back on track.
"Getting through to the latter stages of the cup would be massive for the club and for me personally," continued Milner.
"The cup is a fantastic competition and we've got a lot of players who have had plenty of experience in the competition.
"When people like Richie Mathers talk about playing and winning in the final, it's an experience they speak very highly of, and it's one I'd like to experience myself."
Elston is also keen to stress the importance of the Challenge Cup.
"The history, the heritage and the upsets make it a very special competition," he explained. "And the fact that it's on terrestrial television means that everyone will be able to watch the game.
"Wakefield are very much a cup side. We have won league competitions and Yorkshire Cups, but people know Wakefield as very much a Challenge Cup side.
"There's a different feeling to normal going into the game - to know that one team is going out come full time."
But it has been 48 years since Wakefield last won the competition.
Their last final appearance was in 1979, and they have only reached the last four on one occasion since then, when they were defeated 32-24 by Hull FC in 2008.
And, while the hard work behind the scenes for Elston will continue well beyond the weekend, it is likely to require another titanic effort from the Wildcats players if they are to get close to Wembley again.
"There's every chance we can go out and win," said Elston. "Both sides are very competitive and you can't predict anything in a derby.
"Its going to be tight, and fiery, but we're confident."