Harlequins could become London Broncos - Hughes
Last updated on .From the section Rugby League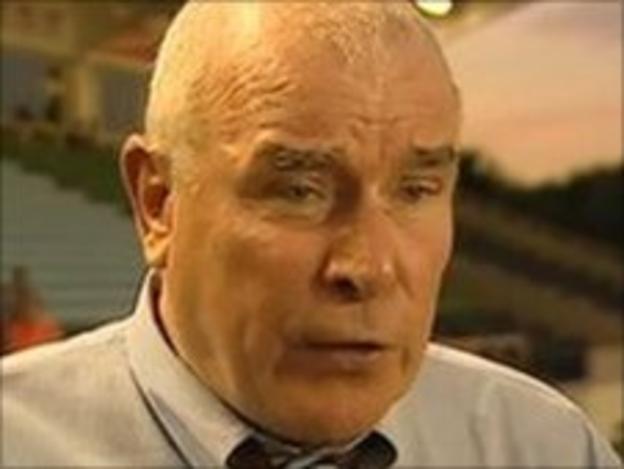 Harlequins RL chairman David Hughes says the club are considering changing their name back to London Broncos.
They were called Broncos from 1994 to 2004 before their move to The Stoop to share with Harlequins RFC and could revert to their old name next year.
Hughes told BBC London's rugby league programme: "It is one of our wishes to have our own identity.
"Unless there's a particular new sponsor we would look to going back to be the London Broncos."
The name change was not required as part of their Super League licence application for 2012 to 2014, however the club have informed the Rugby Football League about their plans. They will continue to play at the Stoop.
"When we moved to the Harlequins, the original three-year agreement was that we were required to play in the quartered shirt and we would call ourselves Harlequins," said Hughes.
"That was a business deal whereby after three years Harlequins RU could have bought into Harlequins RL which they chose not to do so we are just a renter now.
"Going back to being the London Broncos would appeal to our fans and to ourselves.
"We walked out at Wembley as the London Broncos, and a lot of people recognise us as the Broncos. If we do say we are Harlequins there is confusion there."
Harlequins RL chief executive Gus Mackay said: "When you're going to be getting a new licence, this is a good opportunity to take stock of where we are and go into a new licence period with a new vision and a new brand and be looking at where we want to go."