Leeds Rhinos' Danny Buderus wanted by Newcastle Knights
Last updated on .From the section Rugby League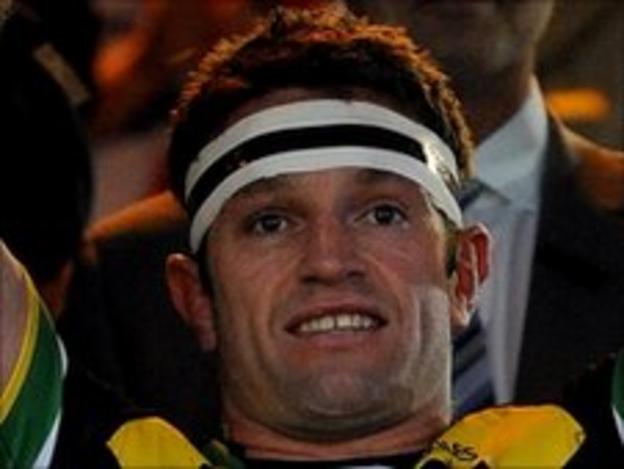 Newcastle Knights have confirmed they have spoken to Leeds hooker Danny Buderus about a return to the club.
The 33-year-old former Australia captain joined Rhinos from the NRL side for the 2009 Super League season.
Knights chief executive Matt Gidley told the BBC: "I guess the major hurdle from our point of view is that Danny is still signed to Leeds for next year.
"In order for him to get out of that it would have to be something that Leeds would be willing to contemplate."
He added: "At the moment it's in the hands of [Leeds chief executive] Gary Hetherington and from our point of view we can't do a lot until Gary decides on what terms, or if at all, he'll consider allowing Danny to return to Australia."
But according to Hetherington, Leeds are intent on keeping hold of Buderus.
He told the Sydney Morning Herald: "We have a really good relationship with Danny.
"He knows how ambitious we are for next season and how much a big part he is of our team for this year and indeed for next. We appreciate his dilemma, which is a very good dilemma to have.
''Him and his wife and family are perfectly happy in Leeds but there are also other opportunities going forward back in Newcastle.
"So I think we both understand each other's positions extremely well.''
There have been suggestions that Leeds might be willing to release the former Newcastle captain from the last year of his deal if they can find a replacement hooker.
But Hetherington said: ''That's the only way we could contemplate releasing any of our key players, if we could secure a similar quality replacement. But our discussions didn't get that far.''