Hull KR suspend Ben Cockayne & Liam Watts
Last updated on .From the section Rugby League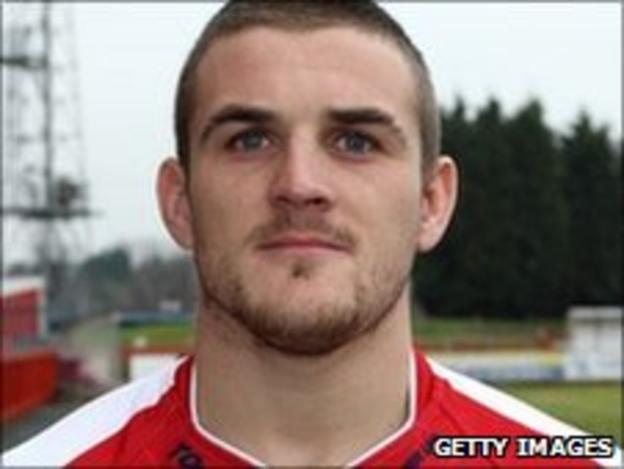 Hull KR have suspended full-back Ben Cockayne and prop Liam Watts for "alleged breaches of club discipline".
It it thought to be connected with an incident with a police chase that ended when a car crashed into a wall.
Cockayne, 27, was given a final warning last month for an alleged racist comment made on Facebook.
And in 2009, he received a 12-month suspended sentence for assault causing actual bodily harm and Rovers suspended him for two months.
A club statement on the latest incident read: "The club will be making no further comment or taking any further questions pending the outcome of an internal investigation, the timescale of which cannot be determined at this stage."
Cockayne, who joined the club from Doncaster in 2006, has started their last 13 games, while 20-year-old Watts has made 15 appearances this season.
Robins coach Justin Morgan told BBC Radio Humberside: "Both players have been suspended, there's no timescale put on the investigation.
"It'll take due course and once the findings of that happen, if anything needs to happen, we'll mention it."
When asked if he expects to be without the duo this weekend, he said: "Yeah, obviously with the suspension. Again, I'm not sure how long the investigation's going to take.
"It's not something that I'm involved in so I'll be planning for them not to be here but I need to take a lead from the club administrators and once they've completed their investigation, which as usual will be very thorough and very fair, we'll go from there."