Cumbria a good host for international rugby - Rotheram
Last updated on .From the section Rugby League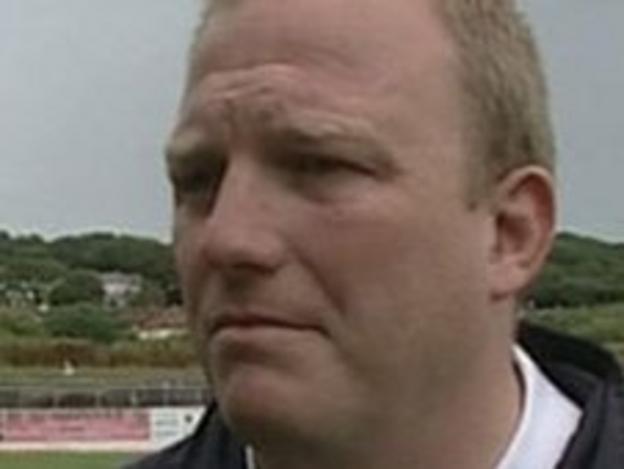 Cumbria has shown the potential to be a venue for the 2013 Rugby League World Cup, according to former Whitehaven and Workington coach Dave Rotheram.
Rotheram currently combines his role as development officer for the Rugby Football League with a job assessing host venue bids for the tournament.
"Cumbria has a good record in hosting international rugby league," Rotheram told BBC Radio Cumbria.
"The England v Cumbria game and Tonga in 2006 - it has a very proud record."
The towns of Whitehaven and Workington have pooled resources to make a joint bid to be one of 14 venues for the tournament.
Workington's Derwent Park was a host venue for the 2000 competition, with Samoa beating New Zealand Maoris 21-16 in front of more than 4,000 spectators.
The final decisions will be made this autumn, with successful locations allocated matches, team base camp and team training sites.
Rotherham said: "My main role is to look at training facilities, that is where they believe my strengths lie. I've been around Super League, the Championship and I've been to the World Cup as well.
"You're looking at the lasting legacy of what impact a rugby league world cup will have on the local community, whether that be raising awareness of sport, getting kids and adults to be more healthy, more participants in rugby league and getting more spectators watching the game."
Rotheram enjoyed success during his spell at Whitehaven, leading the club to the Northern Rail Cup final and the National League One play-offs before his exit in September 2007.
However the former St Helens assistant coach endured a more difficult time at Town, exiting the Championship One play-offs at the first stage in 2008 and then takingthe club on a run of 12 games without a win before leaving the club in July 2009.