Coach Dave Woods urges York City Knights not to relax
Last updated on .From the section Rugby League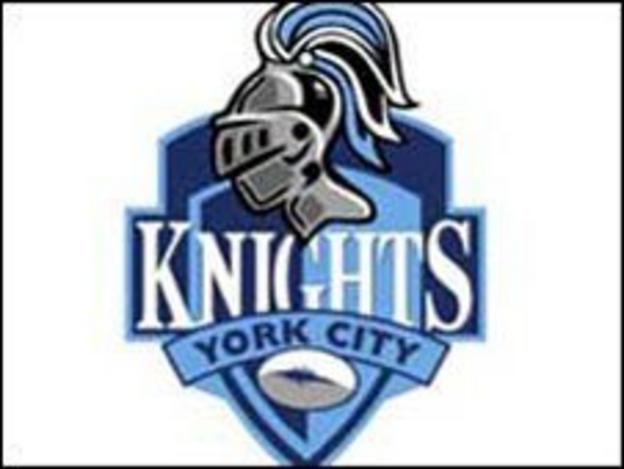 York City Knights coach Dave Woods has told his side not to relax as they try to reach safety in the Championship.
The Knights 18-10 win over Batley kept them fourth from bottom in the table with six games of the season left.
Woods told BBC Radio York: "We said all the good work we've been doing was leading up to this game and now this is over. We can't rest on that.
"We need a real good game next Saturday night (against Toulouse) and then carry that on for the remaining games."
Woods also praised the club's supporters, adding: "They were great again and the boys do really thrive on it so well done to the Knights supporters.
"We didn't get much respect when we played down at Batley and we didn't play well.
"For them to come out and say they bombed a lot and they could have made a lot bigger score I thought was a bit disrespectful to us and the boys wanted to prove something.
"They've been improving over the last few weeks and again our forwards were outstanding."
However Woods is still looking for further improvements in the remaining matches.
"We still come up with some silly mistakes and we still come up with turning the ball over in some poor field positions.
"But when we did come up with an error or we turned the ball over cheaply we made up for it with our commitment in defence.
"They were great in that department. There wasn't a player out there that didn't really work hard."