Barrow Raiders appoint Dave Clark after Nigel Wright exit
Last updated on .From the section Rugby League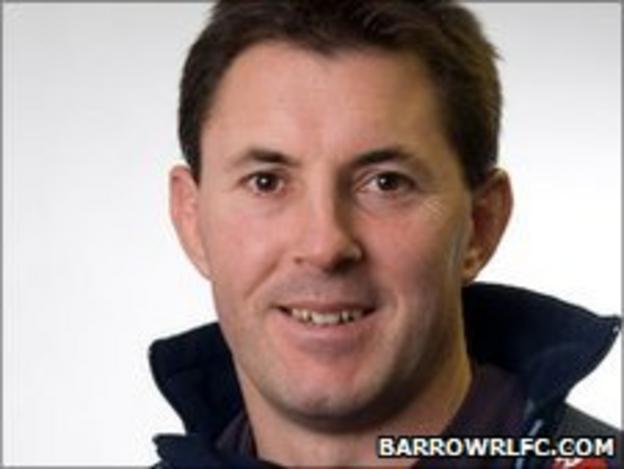 Championship side Barrow Raiders have appointed Dave Clark as their new coach, to replace Nigel Wright, who left the club on Tuesday.
Clark, who enters his fourth spell in charge at Craven Park, had previously left the club to take on a development role at Super League side Wigan.
"I am really pleased to be given the opportunity," said Clark.
"My time at Wigan has served me well and I feel that I will bring more to the role than I did previously."
Raiders have also parted company with conditioning coach Martin Clawson, who was part of Wright's coaching staff.
The season has been a tumultuous one for Barrow, with three separate head coaches in charge, Garry Schofield, Wright and now Clark.
Wright's own role saw him share coaching duties with Clawson, as business interests outside the club led to him being based in London mid-week and returning to Cumbria ahead of matchday.
"We took a gamble that the unusual coaching set-up would work, but that has not proved to be the case," said Raiders chairman Des Johnston.
"Both Nigel and Martin are very knowledgeable about the game and have a lot to offer the sport albeit in better circumstances.
"They gave of their best but circumstances conspired against them."
Wright's team won just six of his 14 games in charge and he hands over to the new coaching team with Barrow sixth in the Championship table.