Hull City's Adam Pearson takes charge of Hull FC
Last updated on .From the section Rugby League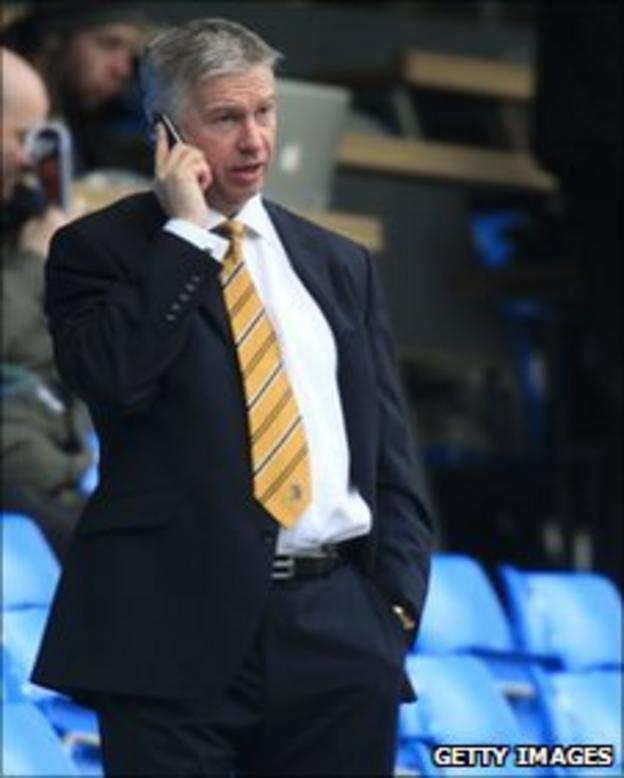 Hull FC have been bought by Hull City's head of football operations Adam Pearson, reports BBC Radio Humberside.
Pearson, 46, has confirmed that he has bought the Black and Whites in a deal completed within the past 24 hours which gives him 100% sole ownership.
But he insists that the deal would not affect his role with Hull FC's co-tenants at the KC Stadium.
"It is quite within my remit and my ability to be able to own a business and manage another one," said Pearson.
"The guys operating the club are doing a really good job, it just needs that little bit extra."
Pearson, who made his first unsuccessful attempt to take over Hull FC nine years ago, has been associated with the Tigers since leaving his post as Leeds United commercial director to become City chairman in 2001.
He then sold the club in June 2007, before becoming executive chairman with Derby County later that same year. But he returned to the KC Stadium, which both sides share, in November 2009.
Now Pearson, who has in the past been linked with takeover bids at several other football clubs, including Leeds United and Huddersfield Town, has taken over City's co-tenants.
Although a figure of between £2m to £3m has been speculated, Pearson would not say how much he had paid for the club by purchasing the entire shareholding from the previous shareholders.
It brings to an end 12 years of control by a five-strong board of directors, led by chairwoman Kath Hetherington, although Pearson will leave the day-to-day running of the club to James Rule who will remain in his post as chief executive.
"It cost a significant amount of money," he told BBC Radio Humberside. "And there are obviously more funds to go into the club.
"I think it can be driven to higher things. I think it should be up there with the very biggest Super League franchises.
"We need to bring in one or two top players and try to push on. We've got some good targets in mind to bring in.
"I would like to thank the outgoing board under Kath Hetherington and the RFL for the professional and confidential manner in which they handled this change of ownership."
Hull coach Richard Agar said: "It is an important period of time for the club and I think excitement is probably the word.
"The outgoing board of directors have done an amazing job with the club but it is now ready for a push-on and a move forward.
"Adam Pearson has said he is prepared to do that and it is a great opportunity for everybody concerned, fans, staff and players."
Pearson takes over at a time when Hull are preparing for their biggest game of the season on Sunday - at home to Leeds in the Challenge Cup quarter-final.
They also currently stand eighth in Super League with five games left, just a point ahead of neighbours Hull KR in the battle for a top eight finish.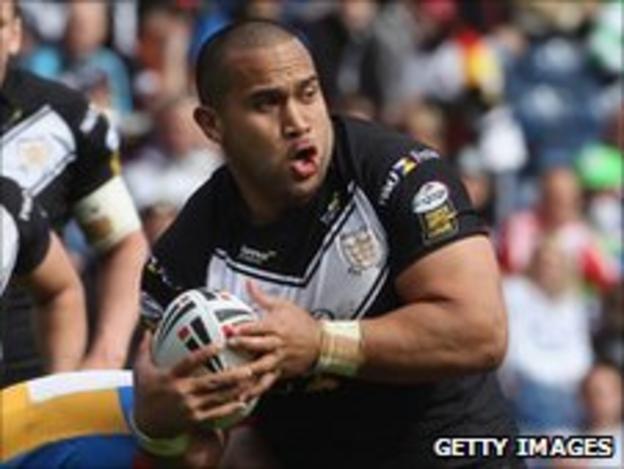 Meanwhile, Hull's Tongan prop forward Sam Moa has signed a new contract for 2012 after agonising over the decision for two months.
The 25-year-old former Cronulla and Wests Tigers forward was out of contract at the end of this season but has committed himself to a fourth year at the KC Stadium.
"It wasn't an easy decision to make," said Moa, whose partner was forced to return to Australia earlier in the year due to work commitments. "I had to think long and hard about my situation and my family and it was a tough call.
Hull now have no room left on either their overseas quota or non-federation trained player list.
And Moa's decision to stay therefore means an end-of-season exit for fellow Tongan forward Epalahame Lauaki, who has been linked with a move to Wigan.