Warrington's Adrian Morley unsure when he will return
Last updated on .From the section Rugby League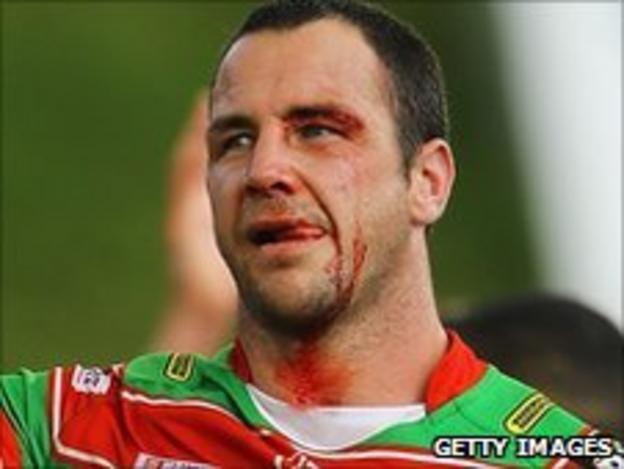 Warrington captain Adrian Morley says he is unsure when he can make his comeback from a head injury.
"I'm still struggling really as I've had this concussion and an effect of it has been double vision," Morley told BBC Radio Merseyside.
"There's no time frame on it. It could be a couple of weeks, it could be a bit longer. Fingers crossed I could be back sooner rather than later."
He added: "It's a sensible decision by the club not to play me. You've got to look after your health."
In Morley's absence, the Challenge Cup holders were knocked out of the competition 44-24 by Wigan in the quarter-finals on Saturday.
Despite the disappointment, the former Sydney Roosters forward thinks the cup exit could have its positives.
"We've been doing well in the league," said Morley. "That's all we've got to play for now, so we're going to put all our eggs in that basket.
"You've got to say in the last couple of years, the Challenge Cup runs have taken the focus off our Super League campaigns.
"So fingers crossed this will be a blessing really and we can mount a challenge for Old Trafford."