Huddersfield Giants sign Jason Chan from Crusaders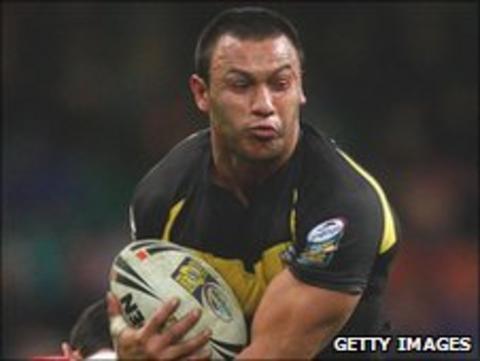 Huddersfield Giants have signed Papua New Guinea international Jason Chan from Crusaders on a three-year deal.
The 27-year-old forward is the latest member of the Crusaders squad to secure his future following the Welsh outfit's surprise withdrawal from Super League.
"I am delighted to get the opportunity of finally joining Huddersfield as I have been aware of their interest in the past," Chan said.
"They are a top-four club and it's a fantastic opportunity for me."
The back rower follows Jarrod Sammut, who announced last week he would also leave Crusaders at the end of the season, for Bradford Bulls.
Chan, who joined Crusaders in 2009 from NRL feeder club Windsor Wolves, added: "I was looking at my options before the shock news last week but irrespective of that Huddersfield is definitely the right move for me to make now and I look forward to the challenge there next year."
Huddersfield head coach Nathan Brown said: "Jason adds quality to any team and he is definitely a good addition to our squad.
"He is big, has good pace and can play footy with the capability of passing before the line or whilst in traffic.
"Jason has good feet and players like him who can beat people and promote the ball bring a lot to any team. He is a good second rower and will add some real strike play to our squad."